If you plan to move to the beautiful Philippines, you may find yourself wanting to open a bank account. Even if you maintain existing chequing or savings accounts at home, to pay certain bills or to manage your savings, you may find that you need a local account to pay local expenses and so that your salary can be deposited into it. Alternatively, you could open an international account with your current bank, if they have that option, or you could open an offshore bank account that can be accessed from wherever you are.If you have decided that you want or need a bank account in the Philippines, you should be prepared for a bureaucratic process in getting one. While the requirements are fairly straightforward, they will vary depending on the bank you choose, and the processing might not be as fast as you are used to at home.
To open a bank account in the Philippines, you will need to apply in person at a local branch of your chosen bank. You will need an Alien Certificate of Registration Identity Card (ACR I-Card), which is the officially recognised identification card for foreigners. You can apply for an ACR I-Card even on a temporary visitor's visa, as long as you have been in the Philippines for more than 59 days.
Almost all banks require you to be a resident in the Philippines for at least six months to open a bank account in Philippine pesos, but some banks may allow you to open a dollar or other foreign currency savings account much earlier (after two months) or with less documentation.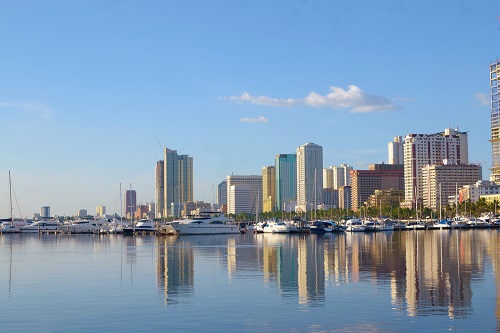 You will usually need to have been a resident in the Philippines for at least six months to open an account in Philippine pesos
Some banks will accept other proof of identity and legal status in the country, like the Immigrant Certification of Registration, as sufficient documentation to support your application, but you will likely have to sit down with the bank manager to discuss your circumstances in order to be approved. English and Filipino are the country's two official languages, and you should have no problem conducting bank business in English.
You will also need your passport, proof of address (usually a rental agreement or utility bills), two passport-sized photographs, and a minimum deposit. The amount the minimum deposit will be will vary depending on the bank and what currency you want the account to be in. Most banks offer accounts in Philippine pesos and US dollars, and some also offer them in Chinese yuan and other currencies. Minimum deposits in pesos can range from P3,000 to P10,000 ($60 to $200).
Once you have completed all the necessary documentation and turned in your application, your account should be available quickly—possibly within the day—but you will need to wait up to two weeks for access to your bank card.
Some banks will also require a bank reference from a former bank in your country of citizenship. They may directly make contact with your bank, or they may ask you to provide a letter of reference. Sometimes, this requirement is waived if you have been introduced to the bank by a current customer of theirs. If they ask for a reference, your application will be put on hold and not approved until they have received it. If you have a Filipino spouse, they can usually refer you and have you approved immediately.
If you are having trouble with a bank, or even with one specific branch of a bank, try others. Some are more used to working with foreigners than others and will have a better understanding of the rules, or they may have more flexible bank policies to make opening a bank account in the Philippines easier.
When signing up for an account, make sure you understand all of the applicable fees. Some Philippine banks charge extra to use a debit or credit card, or they may levy monthly account handling fees to manage your account.
Banks are typically open from 9 a.m. to 3 p.m. Monday through Friday and closed on weekends and holidays.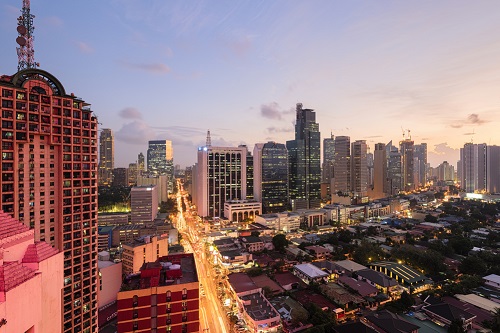 Some Philippine banks charge extra to use a debit or credit card
When withdrawing money, try to get a mix of higher and lower denominations, as this will make it easy to spend locally. The Philippine peso comes in denominations of 20, 50, 100, 200, 500, and 1,000, and one peso equals 100 centavos. Coins come in denominations of 1, 5, and 10 pesos, as well as 5, 10, 25, and 50 centavos. While big cities will regularly accept credit and debit cards for most transactions, you will definitely need cash if you are living in or travelling to a small town or rural area.
The most popular banks in the Philippines include Banco de Oro (BDO), Landbank, Philippine National Bank (PNB), Bank of the Philippine Islands (BPI), and Metrobank. BPI has special interest-earning chequing account options for entrepreneurs, and Metrobank allows Filipino citizens to open accounts while abroad. Keep in mind, though, that Philippine banks are only required to provide insurance for deposits up to a maximum of P500,000 (about $9,800) per individual, which is far less than in many Western countries. So, think twice before keeping large amounts of savings in onshore Philippine accounts.
International banks, such as HBSC, Citibank, Deutsche Bank, and Bank of America, are also available in the Philippines. They tend to cater to expats, particularly those with lending needs, since banks in the Philippines have strict regulations on bank lending to foreigners. International banks will have higher minimums for account deposits and monthly balances, though. They may also have fewer ATMs outside of the big city centres, which could result in high withdrawal fees.