If you are legally resident in Portugal, then the vast majority of your healthcare needs will be covered by the country's public health service, although you might need to pay a nominal amount to make an appointment with a doctor or pick up a prescription.Beyond general healthcare, however, a lot of people around the world are taking up other forms of therapy to help them with their health and fitness needs. Many of these are centred around a 'prevention, not cure' approach; and some look at the human body more holistically than most general practitioners.
Complementary therapies, as well as some standard medical interventions that are optional such as psychotherapy and counselling, will not generally be paid for through your public health care. If you have a private insurance policy then you might be able to include certain options depending on your premiums.
Psychotherapy And Counselling In Portugal
Although the standards for general health care in Portugal are very high, this is not reflected in the level of mental health care available throughout the country. A 2018 study in the International Journal of Mental Health Systems stated that Portugal is failing to live up to EU requirements for mental health care for its residents.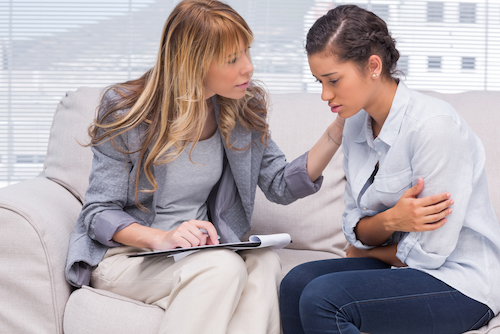 Mental health care is not of such a high standard in Portugal
If you require medication for a mental health condition, such as antidepressants, then you should be able to receive this through your public doctor. You should also be able to receive a referral to a therapist or counsellor if you need one, but access is limited and you might not be teamed up with a specialist in your needs.
This means that most people, especially expats, living in Portugal who feel they need therapy but do not fall into the 'urgent' or 'necessary' categories according to the public health system, opt to pay for their own care.
Psychotherapy is not a regulated profession in Portugal — there are no restrictions on who can use the title — but there are professional bodies working throughout the country which provide lists of therapists and counsellors who live up to certain requirements.
In recent years there has been an increase in the number of psychologists who subsequently become psychotherapists — a boon for the industry since they already have some relevant training. However, the number of medical doctors who go on to become psychiatrists has been decreasing in the same period, which has created an interesting situation in which there is an increasing number of good private professional therapists available, but not as many medical options available through state healthcare than there was previously.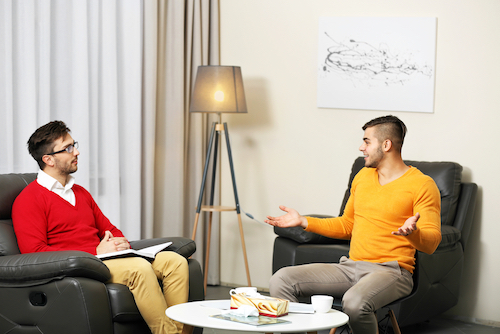 The number of medical doctors who go on to become psychiatrists has decreased
Although there are a few professional bodies throughout Portugal who internally regulate the industry, they do not provide directories of their registered therapists online (unlike in the UK, for example, where searching on the UKCP or BACP websites will bring back a list of registered psychotherapists in your area).
However, a quick search online should show which therapists are working in your area, and usually they will list their qualifications on their own websites. Generally a psychotherapist practising in Portugal will be educated to at least undergraduate level, with a degree in a relevant discipline such as psychology, and will then have done a postgraduate course such as an MA in psychotherapy and counselling.
Osteopaths And Chiropractors In Portugal
Osteopathy and chiropractice are popular around the world, and having regular sessions can help to keep your bones and muscles happy and healthy. Osteopathy and chiropractice are both regulated professions in Portugal: people are not allowed to set up a practice without the requisite training.
In the larger cities you will often find centres for osteopathy or chiropractice where several professionals work together. You can register with one of these and request to see the same person each time. Some specialise in serving the needs of expats.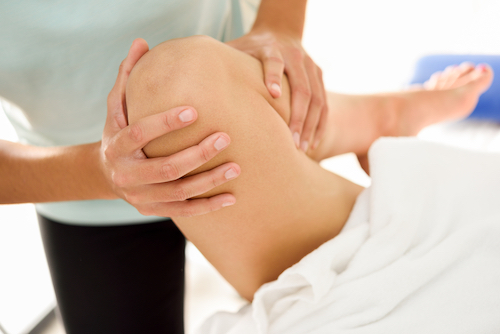 Osteopathy and chiropractice are popular in Portugal
Visits to an osteopath or chiropractor will not be covered by your public health care. If you ask to see one, your doctor might recommend that you try physiotherapy instead, which should be available through your public insurance. Otherwise, you will need to either pay for yourself directly, or find private health insurance that covers these services.
One challenge of this approach is that many insurers refuse to cover pre-existing conditions, but most people who want to see an osteopath or chiropractor need to do so because of a condition they already have. Check with your health insurer to see whether they will cover you, or if it is more cost-effective simply to pay for yourself.
Complementary, Alternative And Homeopathic Therapies
Since 2012, all practitioners offering alternative therapies have been regulated by law. They need to have the right amount of training in their area of specialism and they will need to undergo continued professional development throughout their careers.
You will find some homeopathic treatments available over the counter in your local pharmacy, including vitamins and supplements. For massage, acupuncture, aromatherapy and similar treatments, you will need to do some research to find local practitioners in your area.
If you are taking any complementary medicines or going for any kind of alternative treatment, make sure you mention this to your regular doctor so they know whether anything they are prescribing could interfere with your other treatments.
Would you like to share your experience of life abroad with other readers? Answer the questions here to be featured in an interview!