The Portuguese health system has a two-tiered approach, with most residents being covered by the national health service. You will be eligible for public healthcare if you are legally resident in Portugal, although you might have to pay a token amount for prescriptions and appointments, unless you are exempt.Appointments with dentists and opticians will not usually be covered by the national health service, though, so you might want to look into taking out private medical cover that includes these options. Ophthalmic care should be covered by your public health insurance unless you are looking into something like laser eye surgery, which is considered a cosmetic procedure.
Dental Care In Portugal
The only people who are fully covered for dental care through the public health system in Portugal are children and senior citizens. However, dental care here is much cheaper than in many other European countries, both for simple checkups and complex surgery. For this reason, Portugal has been seeing an increase in medical tourism for dentistry in recent years.
Basic checkups should be free as long as you are a legal resident in Portugal and you have received your health card. However, visits to the hygienist, fillings and other basic procedures will incur a small cost. The exceptions to this, as well as the usual ones for senior citizens and children, are for pregnant women and people with HIV or AIDS.
You can visit any dentist you choose: some have clinics specialising in particular areas, such as cosmetic dentistry, so shop around before you sign up with a specific practitioner. Once you have found a dentist you want to visit, either give them a call or go into their surgery and ask to register. You might need to bring proof of ID and fill in a form in order to register.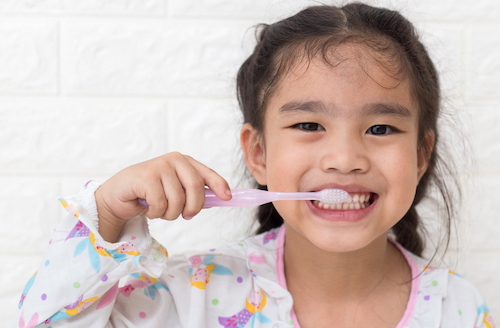 You will not need to pay for dental treatment for your children
Once you are registered, you can go and have a general health check with your dentist. They will then let you know if they recommend any further work. If you are paying for all of your treatment yourself, make sure you get a written quote before you agree to treatment: there are often reports of dentists adding on extras during treatment and not sufficiently explaining the extra costs these will incur.
If you are looking for a cosmetic procedure, such as tooth straightening or whitening, then you will need to visit a private dental clinic and pay out of pocket. Very few medical insurers will cover cosmetic surgery. However, this will probably cost less than it would back home, particularly if you are from another European country or the USA.
Dentistry is a regulated profession in Portugal and all dentists need to be registered with the Order of Medical Dentists. Before you sign up with a dentist, check that they are included on this list.
Visiting Opticians And Ophthalmologists In Portugal
Neither opticians nor ophthalmologists are regulated in Portugal. This is highly unusual among EU countries: only five out of thirty-one countries do not regulate these industries, and Portugal is the only country in Western Europe not to do so.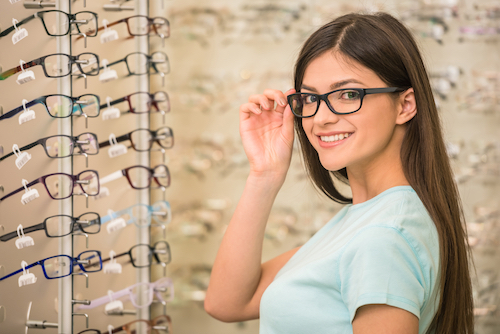 Portugal is the only Western European country not to regulate optical care
This means that it can be difficult to find a reputable optician or ophthalmologist in Portugal. Ask around before you register with a local optician: you will often find that people in your area will have strong opinions regarding which opticians are the best.
A basic sight check with an optician will usually cost you around €25. A more in-depth eye health test will cost more, but these can still be conducted by opticians, so you should be able to cover all your basic optical needs by visiting an optician local to you. There is a small cost for prescription lenses and frames, but if you want designer frames then you will of course have to pay more.
If you need ophthalmic care — something more in-depth than a simple eye test or eye health check — then you will need to visit an ophthalmologist. Your doctor should be able to recommend a good one locally, and they might even be able to refer you on the national health service, depending on the problem.
Although ophthalmology is not a regulated profession, there is a countrywide body called the Portuguese Society of Ophthalmology which lists professional members who live up to certain standards, including ongoing professional development training, so it can be a good place to look for an ophthalmologist.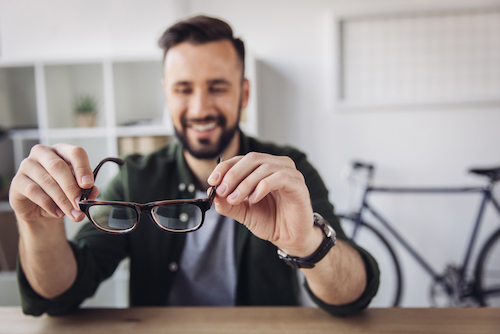 Ophthalmologists can help with more complex eye health needs
If you have private health insurance, check with your insurer to see whether there is a specific ophthalmologist they would recommend. Depending on your premiums and optional extras, they might also be able to cover all or part of the cost of your care.
Ophthalmologists should be medical school graduates, and most will be happy to talk about where they did their training and how long they have been working in the industry. Booking an initial appointment to talk about your concerns can be a good way to put your mind at rest before treatment begins.
Would you like to share your experience of life abroad with other readers? Answer the questions here to be featured in an interview!