Sweden has universal healthcare for all residents, whether they are locals or expats. The country has one of the best health systems in the world, although recently it has been criticised for the increasing wait times for non-urgent operations. If you move to Sweden, you will be eligible for healthcare subsidised by the state. You will still need to pay a token amount for your care, but this is very low and there are caps in place for things like prescriptions.Private healthcare is an option in Sweden, but it has only been available there since 2010 and it is not as popular as in many other countries. There is little difference between the standard of care you will receive going down the public or private routes; and since there are no eligibility requirements to meet before you qualify for healthcare, most expats do not feel the need to take out permanent health insurance in Sweden.
The main time when private health cover might come in handy is during the period after you have arrived in the country, but before you have set up your full public healthcare. You might be able to use your travel insurance for this, or your EHIC if you are an EU citizen, but for added peace of mind some people choose to take out full health cover for this period. Most insurers will have options to insure you for a limited period of time.
Unlike in some other countries, Sweden will allow you to enter the country and live there without having any health insurance. However, if anything does go wrong, then the bills can be costly, so it is worth making sure you are covered by private care at least until your public healthcare registration is complete.
How To Register With A Doctor In Sweden
To register with a doctor, you will first of all need a residence permit and a personal ID number. If you are working for a company based in Sweden, they will have sorted these out for you: ask your HR department if you have not received copies of the paperwork.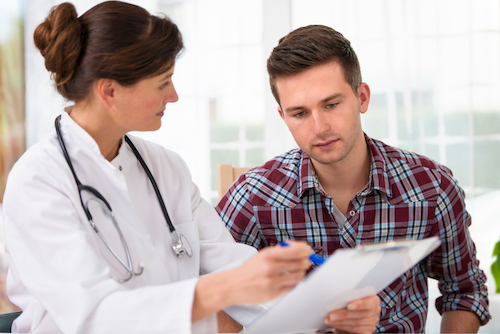 You can register with a doctor in Sweden once you have your personal ID number
If you are self-employed, or if you are not working during your stay in Sweden, then you will need to apply for your own residency permit through your country's embassy, unless you are an EU citizen, in which case you can live and work freely in Sweden without getting a permit.
Bear in mind that applying personally for a residency permit — rather than through your employer — can have an extremely long waiting period; sometimes up to a year and a half. Applying online through the Swedish Migration Board's website can speed up the process.
Once you have your Swedish residency permit, you will automatically be issued with your personal ID number. This is used for all official dealings including banking, taxation and healthcare. In the interim period while you are waiting for your residency permit and personal ID number to come through, you can speak to the Swedish Migration Board and ask for a reservnummer, which is a temporary identity number that will allow you to sign up with a doctor until your full ID number arrives.
You will then need to take your ID number or reservnummer to a local health centre and ask to register with a doctor. You can choose any health centre, as long as it is in the municipality where your ID number is registered. You can find a list of health centres in your local area by searching on 1177.se, the official Swedish health website.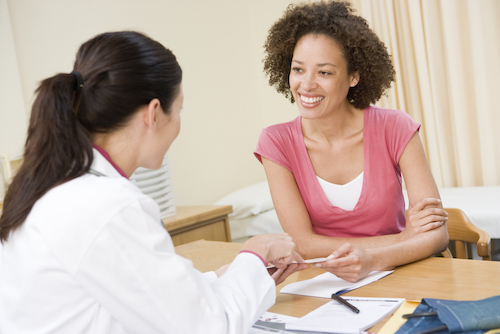 You can register with any doctor in your local area
Once you have found the health centre you want to visit, you will need to call them to arrange an appointment. You will usually be met with an automated menu in Swedish, so if you do not speak the language, it would be helpful to have someone with you who can explain what the options are.
The automated system will ask what is the purpose of your call; will require you to enter your personal ID number or reservnummer; and will then give you a time when you can expect a call back from the doctor. This will usually be an hour-long slot: for example "The doctor will call you back between four and five o'clock this afternoon."
When they call you back, tell them that you wish to register with their health centre. You will then be able to book an in-person appointment where you can go and fill in the forms. You will need to take your personal ID number with you when you go.
Appointments with the doctor incur a nominal fee — usually around 200 SEK — and if you need any prescription medication, you can expect to pay up to 250 SEK when you pick these up at the pharmacy. If you cannot afford to see your doctor, talk to your local authority to find out whether you are eligible for financial help from the state.
Setting Up Private Health Cover In Sweden
If you opt for private health cover, you will need to find a provider who can look after your needs. If you are only going to require private cover until your personal ID number has come through, then be sure to make this clear when you are getting quotes from insurers.
The main reasons why some people decide to take out private healthcare even after they have registered with the state system is for access to specific specialists, and to try to decrease waiting times. However, since private healthcare is not widely used in Sweden — only about 10% of the population have private cover — most doctors who work in the private sector also work for the public health service, which means that sometimes there is little material difference between the two.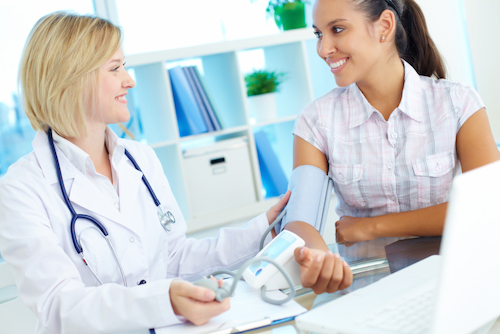 There is not much difference between the levels of care you can expect in the public and private sectors
Once you have found an insurance option that suits you, simply fill in the forms on the insurer's website, or call them up and ask for the forms to be sent to you in the post. You can request forms in English if you do not speak Swedish.
When your registration is complete and the first payment has been taken, you will be issued with proof of health insurance either by post or via email, and you will then need to take this with you when you go to visit a private doctor in Sweden.
Would you like to share your experience of life abroad with other readers? Answer the questions here to be featured in an interview!