Portugal's banking system has one of the most advanced interbank networks in the world, called Multibanco. There are over 150 banks in Portugal, from private national retail banks to public and cooperative banks, international banks, and modern mobile banks. The majority of banks in Portugal belong to the Portuguese Banking Association. The central bank in Portugal is the Banco de Portugal, which also serves as the regulatory authority for Portuguese banks.
Banking options for expats
If you are looking to relocate, you can still retain your bank in your home country, although there may be a few prerequisites. For example, if you have a premium bank account of any kind, you may need to keep a specific amount of funds in the account for it to remain active. Alternatively, you may have to continue with specified monthly payments or transactions. It's always a good idea to keep your old bank accounts open, in case you need to continue making any payments in your home country, and to make any repatriation transitions in the future easier.
The majority of expats choose to retain their existing bank accounts and open a new account in their destination country. Opening an account in your destination country will allow you to receive salary payments, pay bills and direct debits/standing orders, build a credit rating, and more. Some expats choose to open an international bank account instead of a local account, while others prefer an offshore bank account. Depending on your individual circumstances, requirements, and assets, you may want to open one or a combination of the above types of account.
Ideally, you do not want to solely retain your home country bank account, unless your bank already operates internationally and/or has a specific type of account designed for expats. The reason for this is that it can be incredibly restrictive. It can make any issues difficult to resolve and contact with the bank logistically tedious. Also, the costs of withdrawing money or using your card abroad can add up. Many countries will require you to have a local bank account in order to sign up for residency, healthcare, etc., so this is something to bear in mind too.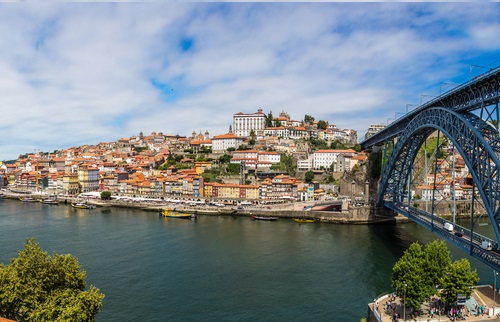 The majority of expats choose to retain their existing bank accounts and open a new account in their destination country
Relying on a combination of your home bank account and a local bank account is perhaps the most simple option, and it will allow you to easily transfer funds between the two accounts. Opening an offshore bank account is only beneficial for a select few, and it involves opening a bank account in a foreign jurisdiction with looser tax regulations (such as Jersey or the Isle of Man). This option tends to be expensive and comes with a great deal of caveats, such as a minimum income.
There are some countries that offer international bank accounts without you having to be a physical resident in that country, such as Singapore and Estonia. Then there are the generic favourites when it comes to offshore banking and asset protection, such as Germany, Switzerland, and the Cayman Islands.
Internationally operating banks that are most popular with expats include:
• HSBC – in particular, the HSBC expat current account
• Lloyds Bank – Lloyds international bank account
• Natwest – the NatWest select account
• Standard Bank – Standard Bank optimum account
• Charles Schwab – the high yield investor checking account
• Capital One – Capital One 360 account
• Citibank – Citigold expat account
Opening a bank account in Portugal
Under most circumstances, you will be required to visit a local bank branch in Portugal in order to set up your bank account. That being said, it is also possible to open some Portuguese bank accounts online. If you have an idea about which specific bank within Portugal you would like to bank with, you can use a local branch finder to locate the nearest branch to you.
If you are not fluent in Portuguese, it may be a good idea to do some research beforehand, to see whether there will be English-speaking staff available at your local bank branch. If not, you may want to consider taking someone with you who can translate.
Specific requirements can vary from bank to bank, but as a general rule of thumb, you will require the following documents:
• Proof of ID (e.g. passport or driver's license)
• Proof of address (such as an official letter, utility bills with your name on, etc.)
• Payslip or proof of employment from a Portuguese employer
• Your Portuguese NIF number
You may also need to provide more specific information, depending on the type of account you want to open. For example, if you want to open a student account, you will need to provide proof of study (such as an enrolment letter). Some banks require a minimum deposit, whilst others do not.
It is worth noting that the majority of banks in Portugal charge monthly fees. However, this will depend on the type of account you want to open. Portuguese banking and business hours may be a bit different from what you're used to. Banks usually open their doors at 8:30 a.m. on working days, and they typically close at 3 p.m. or 4 p.m. Some banks open on Saturdays, but only for a few hours, and all banks in Portugal are closed on Sundays.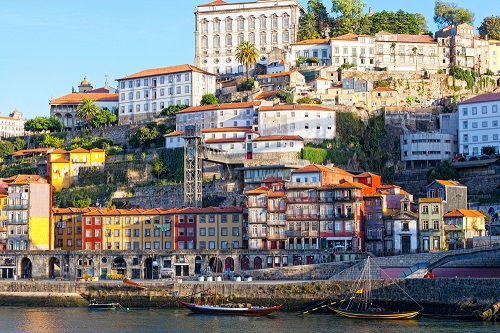 The majority of banks in Portugal charge monthly fees
Banks in Portugal
There are a number of different banks operating in Portugal, some of the most popular include:
• Abanca
• Banco Santander Portugal
• Caixa Geral de Depósitos (CGD)
• Crédito Agrícola
• Banco Millennium Atlântico
• Bankinter
• Deutsche Bank
• Banco Bilbao Vizcaya Argentaria (BBVA)
• Novo Banco
• Montepio
There is also the option of opening a mobile bank account in Portugal. These accounts can usually be opened in minutes from your smart phone or online. The main mobile bank providers in Portugal are:
HSBC has a notable worldwide presence, including in Portugal. Other banks that you may be familiar with, such as Santander, also have a strong presence in Portugal. If you already have an account with one of these banks, you may not need to open a new local account. However, you will still need to go into a local branch to register locally and to avoid any unnecessary fees.