Romania is a beautiful country, and you will find a number of opportunities to maintain your fitness and health there.Romanians are interested in sports. Association football is the most popular sport, and Steaua Bucharest were the first Eastern European side to win both the European Cup and the European Supercup in 1986. The sport has long roots in the country; Romania is one of only four national teams from Europe to have taken part in the first World Cup in 1930.
Other popular sports include handball, volleyball, basketball, rugby union, tennis, and gymnastics. Romania has had success with both the men's and the women's national volleyball teams in international volleyball competitions. If you are based in Romania and are interested in any of these sports, then it is worth looking around for a local team to join.
If hiking is your thing, then you will find over 400 parks and trails in Romania. The wooded Carpathian slopes are a popular destination, as the mountains cover more than 30% of the country. You can sign up for hiking tours, either short ones or ones of a longer duration, and there is provision for all levels of fitness and experience. Make sure, if you're heading up into the mountains, that you take plenty of water with you, plus sunscreen, a hat, and some light rain gear – mountain weather can change very quickly. Make sure that you let someone know where you are going, too.
You will also find 211 kilometres of slopes, which is great if you're into skiing. Romania's ski resorts are served by 150 ski lifts. Sinaia and Straja are two of the top resorts, along with Poiana Brasov. The country has low prices, compared to more famous European destinations, and there are a number of ski schools, including R&J Scoala Ski Polana Brasov and Valtour Ski School. The season in Romania generally runs between November and March.
If you want to get out and about on the water, you will find plenty of opportunities to do so. You can take part in a wide range of activities, from wild water and river rafting in the Carpathians to swimming and surfing along the Black Sea coast. You can even go kitesurfing on Kazeboo beach, or you could try jet skiing.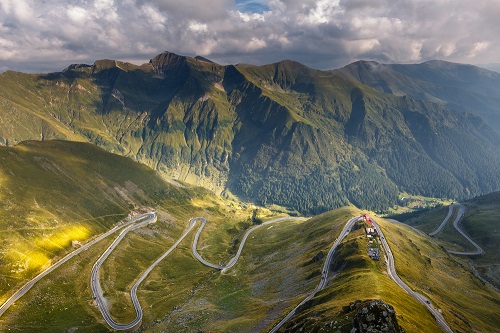 There are many cycling routes in Romania
Cycling is possible for all levels of fitness and experience. You could go for a gentle bike ride through the country's vineyards, or you could attempt the Transalpina, which is the highest altitude road in the country. You can arrange customised or self-guided tours, whether you are interested in mountain biking or more gentle routes.
Bucureşti Rugby represents Romania in the European Challenge Cup. Cricket was played in the country in the late 19th and early 20th centuries, but levels of participation then declined; the sport has recently been revived. The Transylvania Cricket Club (TCC) was formed in Bucharest in 2006.
Going to the gym is a common pastime in Romania, and subscriptions to sports clubs and fitness centres have been increasing in recent years. Membership is likely to cost around €40 per month, but you can check with your employer to see whether a gym membership is included in your employment package. Some companies have 7card affiliation, which offers access to any of the associated gyms across Bucharest. You will find a wide range on offer, depending on which gym/fitness centre you choose:
• Zumba
• Pilates
• Yoga
• Tae Bo
• Dance
• Martial arts
• Multifunctional training
You will find that some gyms have pools and possibly even wet areas (e.g. steam rooms, jacuzzis, saunas) attached.
Wellness centres and spas have become popular across Romania, and you will find a wide range of choice in this sector, including a variety of treatments. The country has over a third of Europe's natural thermal springs and mineral spas, and it has been a spa centre since Roman times. Some centres also offer alternative therapies, such as acupuncture and Reiki.
Some spa facilities are attached to hotels, such as the Epoque hotel in Bucharest, with an indoor heated swimming pool with hydromassage and water jets and both a dry and wet sauna. You will also find Therme, described as 'a theme park of spas,' the biggest wellness, relaxation and entertainment centre in Europe. This is 10 minutes away from Bucharest, and a whole spa day costs less than €100. It has numerous pools and different mineral and sauna treatments.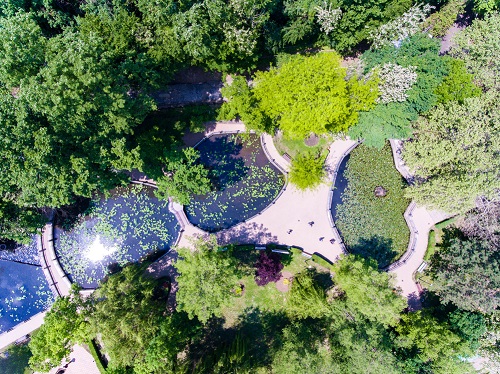 Romania has over a third of Europe's natural thermal springs and mineral spas
The Premier Palace Spa Hotel Bucharest is a five star medical spa hotel in the middle of Bucharest, spread over three floors, with 20 separate treatment rooms, plus amenities, such as a Finnish sauna, a bio-sauna, a steam bath, Thalasso, showers with visual and sound effects, a swimming pool, a hydro-jet pool, and a bar.
The spa offers numerous treatments and therapies, including treatments for osteoarticular, vascular, peripheral nervous system, and respiratory diseases, as well as detox programmes, stress management, and anti-aging programmes with Gerovital H3.
The Orhieeda Spa offers a hammam experience, in addition to a Finnish sauna.
Yoga is popular in Romania, and you can visit a number of yoga retreat centres across the country. For example, the Akasha Wellness Retreat in Transylvania (not far from Dracula's castle!) offers a range of yoga classes. It also serves gluten- and sugar-free vegan meals, made mostly of organic, seasonal local produce.
It is possible to find vegan meals in Romania. A large percentage of Romanian Christian Orthodox devotees fast for some of each year, abstaining from meat and other animal products. You might be met with a blank stare if you mention the word 'vegan' in a restaurant, but you will have more success if you ask for 'fasting' foods.
You will find ciorba (sour vegetable soup), mamaliga (polenta), vegetable stews, eggplant salad, iahnie de post (baked beans), zacusca (a vegetable spread), and mushroom stews. The country has a long tradition of herbalism, and you will find a number of home remedies across Romania, too, from the use of garlic for ear infections to placing flour on cuts to staunch them.
Overall, you will find many opportunities to keep fit and well during your time in Romania, with provision for exercise, relaxation, and diet.