How Much Do Health Procedures Cost In South Korea?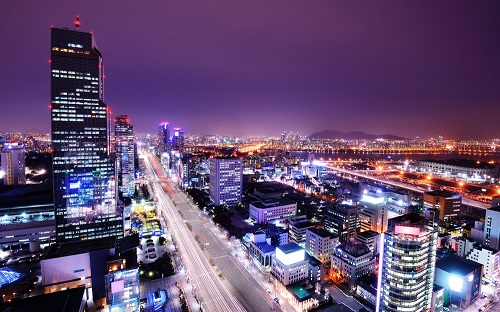 Note: This article assumes a normal state of affairs and cannot predict future developments concerning the COVID-19 coronavirus. As long as the coronavirus crisis continues, always check official government guidance before travelling.If you are planning to have a health procedure in South Korea, the chances are good that it will at least be up to the standards of Western healthcare, while also being much cheaper. Healthcare for non-residents is of the same quality as for Korean nationals, and it is equally accessible.
South Korea has universal healthcare under the national health insurance (NHI) scheme, run by the Ministry of Health and Welfare, for emergency treatment or treatment designed to prevent an emergency. Foreigners who live in the country for more than six months are required by law to register with the NHI. This measure is designed to prevent health tourism from abroad, paid for by the South Korean people, where the beneficiary immediately leaves the country.
Expats should speak to their employers about registering with the NHI, to clarify their entitlements. Employers are responsible for seeing that their employees are insured. However, as they pay some of the premiums, some have been known to register their staff with a private insurer, thus putting all the burden on the employee, while at the same time technically fulfilling their statutory duty.
Therefore, provided your health procedures are medically necessary, they should cost you very little indeed beyond your premiums (around 5% of your income) and your co-payment amounts. The NHI does not cover elective procedures, and there are also some chronic and/or pre-existing illnesses that are not covered. National healthcare costs per head average around 120,000 won (£79) per month.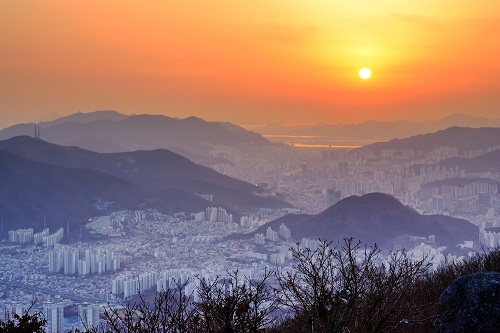 In South Korea, expats should speak to their employers about registering with the NHI
The NHI will cover from 50% to 80% of your essential medical costs, depending on your exact needs and the treatment you receive. This includes costs for medical check-ups, including routine GP or dental consultations (foreign nationals will still be expected to pay a small consultation fee), general surgical procedures, and prescription medication. Generally speaking, insured residents will pay just the agreed co-payment amount, which will vary according to the type of care you receive and where you receive it. As a rule, co-payment amounts are 20% of inpatient hospital care, 30% to 50% of outpatient hospital care, and 35% to 40% of pharmacy bills.
The Korea Health Industry Development Institute can help you search for medical services in South Korea. Visit this website for details of costs and providers.
A visit to the GP for minor ailments may cost as little as 10,000 won (£7), though at that level you might not find a GP who speaks English. However, you could always take along a friend to interpret for you. You are more likely to find an English-speaking doctor in one of the international clinics in a hospital in a larger city, though the prices for consultations there will probably range from 40,000 won to 80,000 won (£26 to £52).
One patient has reported receiving a doctor's consultation, MRI scan, pain medication and physical therapy for 380,000 won (£250).
Women having a baby under the NHI can expect costs of 30,000 won to 80,000 won (£20 to £52) for pre-natal tests and treatments; 7,100,000 won (£4,660) for vaginal delivery; or 11,000,000 won (£7,200) for a C-section. The NHI will let you choose whether you want to give birth at a hospital or a specialised maternity clinic, but the latter will be the more expensive option, costing from around 500,000 won to 800,000 won (£330 to £525).
South Korea is a popular destination for laser eye surgery, both LASIK and LASEK. The service is reliable and well-regulated, consultations are often free, and appointments can usually be scheduled within a few days. A typical cost is around 1,000,000 won (£656) for treatment on both eyes. Surgery on a single eye will cost around 600,000 won (£394).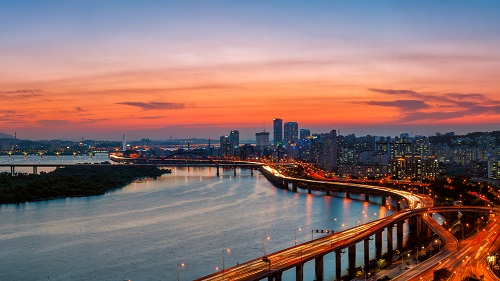 South Korea is a popular destination for laser eye surgery
Costs for a range of both essential and elective treatments from different providers can be found at Placidway.com. Below are some examples:
• Abdominoplasty: 3,639,000 won (£2,388)
• Botox: 351,770 won (£231)
• Cardiovascular evaluation: 1,576,900 won (£1,035)
• Carpal tunnel surgery: 8,317,541 won (£5,458)
• Cellulite removal: 36,687 won (£238)
• Dental bridges: 767,829 won (£504)
• Dental crowns: 710,818 won (£466)
• Dental veneers: 560,406 won (£368)
• Discectomy: 12,006,274 won (£7,878)
• Egg freezing: 323,871 won (£213)
• Elbow surgery: 8,317,541 won (£5,458)
• Eyelid surgery: 2,547,300 won (£1,671)
• Face lift: 7,278,000 won (£4,776)
• Gastric bypass: 31,538,000 won (£20,694)
• Hair transplantation: 3,517,700 won (£2,308)
• IVF: 9,097,500 won (£5,969) (Note: by law, foreigners in South Korea must provide their marriage certificate to be candidates for IVF)
• Knee surgery: 7,278,000 won (£4,776)
• Kyphoplasty: 12,476,918 won (£8,187)
• Liposuction: 2,426,000 won (£1,592)
• Male erectile urology procedures: 17,952,400 won (£11,780)
• Maxillofacial surgery: 822,414 won (£540)
• Nose surgery rhinoplasty: 7,278,000 won (£4,776)
• Percutaneous vertebroplasty (PVP): 9,980,564 won (£6,549)
• Phlebectomy: 10,91,700 won (£716)
• Posterior cruciate ligament (PCL) reconstruction: 17,675,836 won (£11,598)
• Root canal: 140,708 won (£92)
• Rotator cuff repair: 13,516,459 won (£8,869)
• Scoliosis deformity correction: 42,629,672 won (£27,972)
• Shoulder surgery: 8,317,541 won (£5,458)
• Sleep apnea: 878,212 won (£576)
• Sperm freezing: 349,344 won (£229)
• Stem cell therapy: 1,286,993 won (£844)
• Trigger finger surgery: 8,317,541 won (£5,458)
• Tubal ligation reversal: 548,276 won (£360)
• Tubal ligation: 1,084,422 won (£712)
• Varicose veins: 2,789,900 won (£1,831)
• Vasectomy: 462,153 won (£303)
Latest Videos
Starting A Cohousing Community In Greece
Moving To The Netherlands On The DAFT Visa
This error message is only visible to WordPress admins
Important: No API Key Entered.
Many features are not available without adding an API Key. Please go to the YouTube Feed settings page to add an API key after following these instructions.
Latest Articles