Spain is a European country that dominates much of the Iberian Peninsula. It encompasses 17 autonomous regions, and it boasts a diverse set of landscapes, cultures and even languages. The capital city, Madrid, is home to the Royal Palace and Prado museum, while Segovia has a medieval castle and an intact Roman aqueduct. Catalonia's capital, Barcelona, is peppered with the ethereal abstract architecture of Antoni Gaudí.Spain has everything from sandy, sunny beaches to old gothic towns, impressive mountains and bays surrounded by craggy cliffs. It's a longstanding favourite within the expatriate community, with over 200,000 expats calling it home.
Renting property
In March 2019, a new set of measures regarding Spanish rental laws were implemented. La Ley de Arrendamientos Urbanos (LAU) provides extra security for tenants, makes changes to lease lengths, and places a cap on rental deposits. The average tenancy contract has been increased from three years to five years, and it's seven years in cases where the landlord is a legal entity/business. Landlords will also no longer be able to ask tenants for more than two months' rent as a deposit, unless the tenancy contract is longer than the five-year standard length. This also applies to any bank guarantee required from the tenant when signing their rental agreement.
It is not uncommon for landlords, particularly in larger cities, to avoid paying taxes by not declaring tenants. They may therefore request a cash deposit upfront and monthly rent payments in cash. Agreeing to this will obviously leave you with little legal cover if something goes wrong.
Lease agreements (Contrato de Arrendamiento) should include the following information:
• ID information of both the landlord and tenant
• Address and description of the property
• The contract terms and conditions, citing any liabilities, responsibilities etc.
• Amount of rent and payment terms (how the rent is to be paid and how often)
• Any other legal provisions that the parties agree
• Terms for late payment
• Terms for subletting
• Jurisdiction
• Clarification on whether utilities are covered in the rental price
You will be renting on either a short-term contract or a long-term contract.
Short-term or seasonal rental contracts (contrato de arrendamiento de temporada) require that the tenant vacates the property when the specified contract date ends.
Long-term rental contracts (arriendo de vivienda) exceed one year in duration.
If you rent a room in a house or apartment, then it is highly likely to be furnished. Usually, landlords letting rooms provide basic furniture, such as beds, wardrobes, shelves, and sometimes even desks. There may be a furnished living room too, but not all shared apartments have these, as some landlords prefer to have an extra bedroom instead.
Living rooms are not a big deal, in many of the major cities at least, and you might find that they are relatively small compared to what you are used to. Many Spaniards prefer to be out socialising with friends and family, rather than sitting on the couch watching TV all evening.
When renting a private apartment, you should be able to find both furnished and unfurnished options.
You can see an example of a Spanish rental contract here.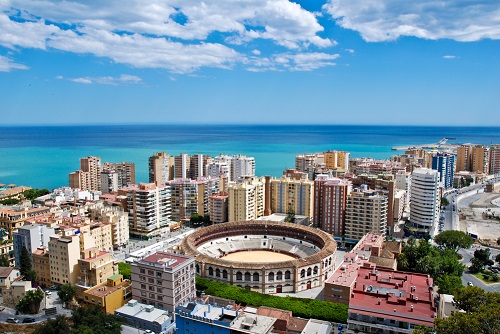 There are short-term and long-term contracts available in Spain
Where can expats find details of properties to rent?
Once you've got an idea of where in Spain you would like to live, and the neighbourhood (barrio) that you would ideally like to be in, you will have two options. You can use a local estate agent (inmobiliaria) or a property website. Some websites may be specific to a particular city or region only. Some popular property websites include:
• Idealista
• Fotocasa
• Pisos
• Habitaclia
• Yaencontre
• Enalquiler
• Tucasa
What are typical rental prices in major expat destinations?
Rent in the larger cities, such as Barcelona and Madrid, may appear cheaper than what you are used to, but in proportion to the average wages there, they are actually quite expensive. Many young people therefore choose to rent an apartment with friends, or to rent a room in a shared house.
The cost of your rental will largely depend on location, and this will be quite evident when you are property searching. Properties in the heart of the city centre fetch hundreds more per month than those further out. Luckily, most of the main cities have great public transport, and it's pretty uncommon to not have a bus or metro stop within walking distance of your apartment.
If you want an idea of prices more generally, statistics website Numbeo has collected the data necessary to calculate the average costs of monthly rent in Spain. These are as follows:
• One-bedroom apartment in a city centre: €679.49
• One-bedroom apartment in the suburbs: €524.78
• Three-bedroom apartment in a city centre: €1,074.94
• Three-bedroom apartment in the suburbs: €788.96
Are there any challenges/problems in the rental process that expats often encounter?
Property scams and fraud are fairly prevalent in the bigger cities, so be vigilant. For example: make sure you view properties in person; ask to see the landlord's ID; get a binding agreement in writing; etc.
Buying property
There are absolutely no restrictions on foreigners wishing to buy property in Spain, whether that be commercial property, residential property, or land. In fact, Spain actively encourages foreign investment, regardless of whether you are a Spanish resident or not. All you will require to get the ball rolling is a financial number, which you can obtain from a Spanish police station or foreigner's office with your passport.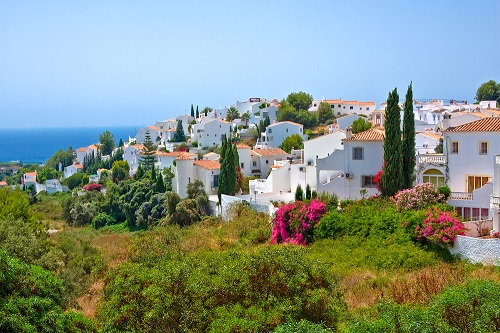 There are no restrictions on foreigners wishing to buy property in Spain
What is the typical house buying procedure?
If you're looking for property to buy, the websites listed in the renting section may prove useful. Alternatively, you could enlist the services of a local estate agent.
If you are planning to obtain a mortgage for the property, you should have consultations with lenders first, so that you can find out how much you will be able to borrow. This way, you can work within your budget when house hunting. It is highly advisable to hire a reputable estate agent and/or lawyer to make sure the buying process goes smoothly and that everything is above board.
Your lawyer should conduct various background checks on the property before you place your offer. If you are buying through an estate agent, your offer will be dealt with by them. If the offer is accepted, the next step is for you and the seller to sign a preliminary contract (contrato privado de compraventa), at which point, you will put down your deposit (typically 10% of the purchase price).
When everything is in order, you can sign the title deed. The title deed needs to be signed at the notary's office. At this stage, you will also make the final payment and receive the keys to the property. When you sign the title deed, you will not be given the original document immediately, but instead you'll get an authorised copy referred to as the Copia Simple. If you have a mortgage, the bank keeps the original of the loan deed until the loan is cleared.
Additional costs that you have to take into consideration, alongside your estate agent and/or lawyer fees, include: property transfer tax (typically around 5% to 10%), notary costs, title deed tax, land registration fees (1% to 1.25%), and potentially VAT (or IVA), which is usually set at 10% on new properties only.
Do local banks or other lenders issue mortgages to foreign nationals?
Given that Spain was thrown into a tumultuous property crisis not so long ago, it should come as no surprise that obtaining a mortgage there is still not easy. The maximum mortgage in Spain is typically around 80%. Most lenders use the annual Euribor as the base rate, adding their own profit margin on top. For example, Euribor plus 2%. However, for non-residents, it is usually more in the realm of 60% to 70%.
Most mortgages can be arranged on terms ranging from 25 years for non-residents to 30 years for residents, or up to a maximum age of 75. This largely depends on the individual lender though, and some banks may only offer a 20-year term to non-residents. In some cases, you may be better off obtaining an international mortgage loan from a bank in your home country.