Sweden, which is part of the geographical area of Fennoscandia, is a Scandinavian nation with thousands of coastal islands. Its landscape is dotted with lakes, vast forests, and mountains, and its climate is generally mild, with snowy winters and warm summers.Sweden is an amazing country and a pleasant place to plant roots. It's known for its clean streets, excellent public transport, and successful welfare system. Residents there often enjoy a good work-life-balance, and find it a safe place to bring up a family.
Renting property
Interestingly, deposits are not allowed in Swedish contracts. Also, tenants in Sweden are allowed to prolong their contract, essentially forever. Notice periods tend to be three months. Tenants legally have the right to "fully serviceable" accommodation. This includes heating, hot and cold running water, a functioning toilet, a functioning shower (or a bathtub), working electricity, an oven, a refrigerator and access to a washing-machine.
Subletting is allowed, as long as the number of inhabitants does not constitute a health hazard (for example, you can't have nine people living in a two-person apartment). Tenants are typically allowed to redecorate the interior of their rental. For example, they can repaint, put up tiles, lay wall-to-wall carpets, and change inner doors without the landlord's consent.
Tenancy contracts almost always come in a standard format, which is pre-formulated by the landlords associations. You can see an example (in English) here.
Where can expats find details of properties to rent?
You can look for local estate agents close to you or use an online estate agency, such as BostadDirekt. There are also a few Facebook groups that many expats use to find rentals in Sweden, such as Houses for Rent Stockholm, Find a Room/Flatmate Stockholm, and Houses to Rent in Göteborg. A quick search on Google or on the Facebook search bar should turn up plenty of results.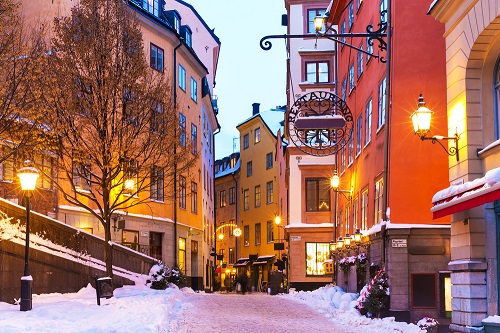 You can search for property in Sweden through estate agents, or you could use websites and Facebook groups
There are also various property websites that you can use, such as:
• Samtrygg
• Blocket.se
• Bostad Direkt
• Qasa
• Residensportalen
• Andrahand.se
• BoPunkten.se
• The Swedish Student Accommodation Association
What are typical rental prices in major expat destinations?
Living in a major city is much more expensive than living in the suburbs, or even in the countryside. According to data statistic website Numbeo, a one-bedroom apartment in a city centre location will cost you an average of 8,676.60 kr (Swedish Krona) per month. That is roughly equivalent to £706.16 (GBP) or $883.70 (USD). An apartment of the same size outside of the city averages 6,348.59 kr (£516.99 or $646.96).
A larger apartment with three bedrooms in a central location would cost you around 13,818.97 kr (£1,125.62 or $1,408.01) per month in rent, whereas its suburbane counterpart would cost you roughly 9,967.77 kr (£811.78 or $1,015.62).
Buying property
As a foreigner, you are allowed to buy and own property in Sweden with little to no restrictions, depending on your nationality. EU and Nordic citizens have a right of residence in Sweden (providing that they work or study and are self-sufficient), and they can therefore effectively begin a property purchase right away. If you are a third-country citizen, you will need a visa and a resident's permit to enter and stay in Sweden, and the buying process will likely take a lot longer, with additional hoops to jump through.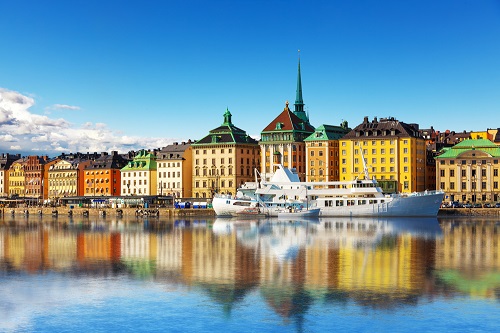 You can buy and own property in Sweden with little to no restrictions, depending on your nationality
What is the typical house buying procedure?
Property viewings are typically conducted on Sunday afternoons and are usually held for groups. In most cases, properties are sold by a bidding process. It is possible to request a private viewing before this bidding process takes place. Once the seller is satisfied with an offer, or the specified bidding period ends, a contract will be signed with the winning bidder. This contract is a legally binding document. It is sometimes possible to buy a property privately from the owner and eschew the bidding process.
Purchasing property in Sweden is nearly always done through an estate agent, but often it does not involve a lawyer. Background checks, deed verification, and property surveys will need to be conducted. After these, a purchase agreement/contract (Kapeavtal) is signed by the buyer and seller. You will then put down your deposit, which is typically between 2% and 10%. Upon the actual transfer of the property, the parties, or their representatives, meet and carry out apportionment of service charges, and the rest of the payment will be made.
At this stage, the vendor will issue a bill of sale (Kapebrev), stating that the transfer of the title of the property has been completed and that the purchase price has been paid. The transaction is finalised when you forward the bill of sale to the Land Registration Authority and the transaction is made public and is acknowledged by the state.
Additional costs to take into account, on top of your deposit and background check costs, include stamp duty (typically 4.25% of the property value) and the registration fee. Usually, the seller pays the estate agent fees.
Do local banks or other lenders issue mortgages to foreign nationals?
This depends on a variety of factors. For example, if you are a permanent resident in Sweden and have stable employment, you will be able to apply for a loan quite easily. This will obviously be subject to credit checks, and you will require proof of income. You will also need a sufficient deposit for the property you wish to purchase. This is typically around 15% to 25% of the purchase price and often covers the interest on the loan. The period of repayment is flexible, but on average it is around 20 years. A 2% payable tax exists on mortgage deeds for Sweden-based mortgages.