With everything from healing muds and hot springs to traditional Turkish hammams, Turkey is a place that's fully equipped to take care of your body, mind and soul. The country's colourful traditions, unique history and diverse landscapes mean that there's plenty to do and explore outside of your home. So, if you're looking to make the most of your time in Turkey, then read on to learn about your options.
Get regular healthcare assessments
Before you can improve your fitness and health, it's important to know your start point. The best way to discover this is by visiting a clinic or hospital, where you can have a medical practitioner carry out a health assessment.
A health assessment is a series of tests and examinations designed to check the overall status of your body. It sounds intimidating, but it shouldn't be, as the tests are non-intrusive. They usually consist of a general check-up, which includes a fitness test to check your respiratory system. The purpose of the assessment is to ascertain whether you're at risk, or whether you could be in the future.
Health assessments should be taken annually, and after each one, you'll be given a care plan with ways to improve your physical condition if necessary. The price of a health check varies, but there are three ways you can obtain an assessment:
Universal health insurance
Known as Genel Sağlık Sigortası, Turkey's national healthcare service covers an array of care and medical procedures for those who need them. Universal health insurance is available to citizens and residents, including foreign nationals who have resided in the country for over one year. To use Turkey's universal health insurance, you must register with the Social Security Institution (SGK). After this, you'll be able to access hospitals and clinics contracted to the SGK free of charge.
Private health insurance
Many insurers cover regular health assessments as part of their policy coverage. However, you'll need to check your policy wording to be sure. It's also important to note that whilst many medical facilities in Turkey will accept insurance, some will not. So, you may need to pay for your treatment upfront and then claim the costs back from your insurer at a later date.
Paying directly
If you're paying for your own health assessment, you'll be able to choose from an array of clinics and hospitals. Simply contact a local facility to sign up, and the staff will guide you through their process. If you're not sure where the best place to go for an assessment is, local expat groups may be able to help you find one.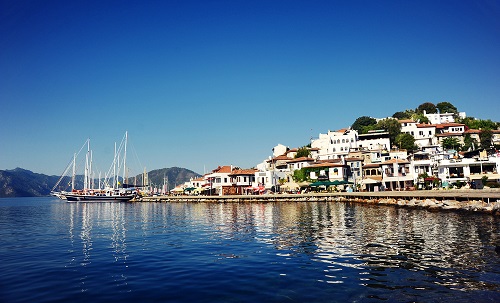 Turkey's national healthcare service covers an array of care and medical procedures
Get up and active
Exercise isn't just something that should be done for weight loss. It's a way to get up, get moving, and celebrate all that your body can do. In addition to this, exercise improves a person's quality of life, as there are numerous health benefits that come from incorporating regular exercise into a routine. For example, you may find that you get an improved quality of sleep, healthy joints, reduced stress levels, and a lower risk of certain diseases.
It's recommended that, as a minimum, people should be getting 150 minutes of light exercise, or 75 minutes of high-intensity exercise, per week to see these benefits. This equates to 22 or 11 minutes per day, depending upon your preferred intensity level.
There are numerous ways you can incorporate exercise into your routine when living in Turkey, whether that's by joining the gym or a sports club, or by taking a daily walk to appreciate the local scenery. The areas available to you to explore will depend upon where in Turkey you're located, but if you're looking for interesting and beautiful places to visit, the Grand Bazaar, Pamukkale Damlatas Caves and Düden waterfalls all make for incredible day trips.
Fill your diet with local produce
When you hear the word 'diet', you may well think of salads, a lack of carbs and restrictions. But the definition of the word diet is 'the kinds of food that a person, animal, or community habitually eats.' And when you're in Turkey, it would be a missed opportunity to not take the time to incorporate new flavours and textures into your food routine.
Fresh fruit is something that Turkey is known for. This reputation is not just because of their figs, which are loved for their uniquely sweet flavour, but because Turkey is one of the largest producers of various fruits. For example, it produces over 30,000 apples each year, which are famous for their taste. Turkey is also a world leader in the production of apricots, and it produces a high percentage of cherries, figs and quinces. So, there's plenty to choose from if you're looking to add some accompanying flavours to your cheese board!
Turkey is a country filled with flavour, from the meaty gusto of Döner and Köfte and the potatoey goodness of Kumpir to the iconic sweetness of the Turkish dessert called Baklava.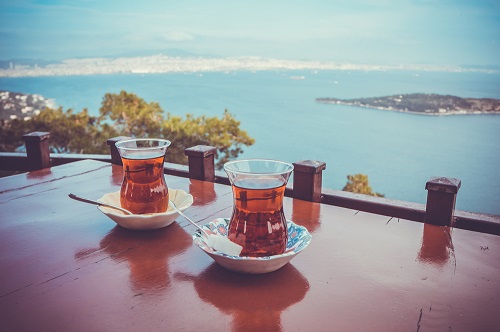 Turkey is a country filled with flavour, from the potatoey goodness of Kumpir to the iconic sweetness of Baklava
Take time to rest and rejuvenate
Is there anything more relaxing than a spa trip? What about one in Turkey, where you can gaze out at the shimmering Aegean Sea? Taking the time to slow down is good for your body and mind, as it gives you time to relax and process what's happening in your life.
There are numerous spas available in Turkey, each with their own specialities, such as hot stone therapy, Shiatsu massage, or the traditional Turkish hammam—this is perfect if you're looking to re-energise and pamper!
Catch some zzz's
As well as the above, one of the most important ways to keep fit and healthy is to ensure that you're getting enough high-quality sleep. A lack of sleep can increase your risk of developing diabetes, coronary heart disease, and high blood pressure, and it decreases coordination and concentration. Therefore, it's important to ensure your nighttime routine is at its best.
Taking time to indulge in a nightly skincare routine and wind down without electronics before bed can help you relax and get into the right frame of mind to fall asleep. After all, sleep is a crucial process that enables the body to rest, recharge and heal. You should aim to get at least eight hours of sleep a night.