If you are thinking of moving to the lovely state of Colorado, then what are your priorities going to be when it comes to finding out more about this beautiful, mountainous state? We are going to take a look at ten important things to consider if you are planning to make Colorado your home.
Can I find a job?
The Covid-19 pandemic had a devastating early impact on Colorado's job market, but do not despair, as it is still possible to find work here. Experts reported in 2020 that, in spite of the pandemic, they were still seeing more permanent jobs than part-time or temporary ones in sectors such as health (for instance, nursing), retail, office and administration.
E-commerce is also a possibility – Amazon has been recruiting and so has Walmart. Albertsons Companies have been recruiting for part-time workers, for instance with Hilton Hotels. Instacart are also looking for personnel. Denver-based CirrusMD have also been recruiting, as tele-health is an expanding sector, particularly post-Covid-19. Check out some of the online job fairs for the region.
What is the housing market like?
Colorado is an expensive state when it comes to housing, with a serious shortage of low-income housing. In rural areas, this has been so bad in recent years that school districts, among others, have been building low-cost homes for teachers, in order to prevent lower-salaried workers being priced out of the housing market.
The Denver market is the second most competitive in the country. The average price of a single-family detached home was $615,766 in Denver, and prices are expected to rise in 2021. Currently, house prices are five times the median household income in the Denver metro area. Boulder is also expensive.
The average monthly rent for an apartment in Denver is $1,631 and $1,273 in Colorado Springs, although it is possible to find apartments from $600 in the latter location. Trinidad, Pueblo, Canon City and Grand Junction are said to be the cheapest places in which to rent.
To find an apartment, you can use an agent, or online property listing apps, such as Craigslist, can help. Experts suggest finding a short-term rental first and using it as a foothold to find somewhere more permanent.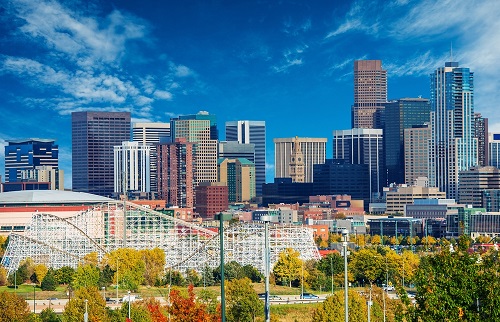 What is the cost of living in Colorado?
The cost of living is high, due to the housing market. Utilities, however, are reasonably priced, and residents of Colorado spend less on their utilities than the national average. The state produces its own natural gas, and it relies on this to some extent. Water costs can be high, however – the state is coming out of a major period of drought. You are likely to spend slightly more on your food per month (around $340) than the national average.
It is also a 'flat rate tax' state, so you will be paying a fixed percentage of 4.63%. The base sales tax rate is 2.9%, and individual cities may add their own sales tax on top. However, property taxes are very low, at 0.59%. Gas is quite expensive, and you will also find yourself paying tolls on the state's roads.
What is the crime rate in Colorado?
The crime rate overall is decreasing, although there is a very slight rise in violent crime across the state. Glendale has the highest rate of violent crime in the state, and crime rates in Denver have also increased – though, since it was a safe city to start with, it is still pretty safe! One recent survey lists it as the safest city in America.
What is the quality of life like in Colorado?
The quality of life here is high. Colorado, with the stunning scenery of the Rockies, is a beautiful state with an outdoor lifestyle. You will find good food here, though you may not have access to the same ethnic diversity that you might find in, for instance, Chicago or San Francisco.
The state is host to a number of arts festivals, such as the Estes Park Fine Arts and Crafts Festival. With the Colorado Shakespeare Festival in Boulder, the Vail International Dance Festival, the Aspen Music Festival, and Boulder's Colorado MahlerFest, you should find plenty of outlets for your cultural side.
Is it a healthy place to live in?
Colorado is one of the healthiest states in America, but wealth is the biggest indicator of health here. The state's ski resorts are, perhaps not surprisingly, the healthiest places to live in. Up in the mountains, you'll find plenty of opportunity for skiing and hiking, and in the cities, you will come across plenty of gyms and fitness clubs. Alcohol consumption is pretty high here, however, so watch your intake.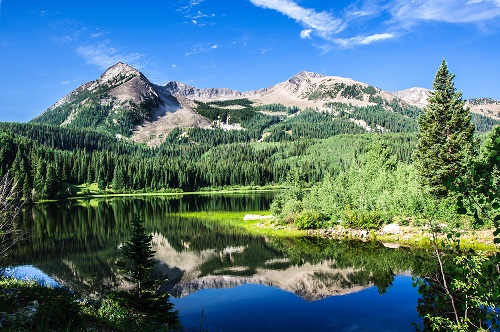 What is the quality of education here?
Education in the state is something of an issue. Three of Colorado's five largest school districts won't have a permanent superintendent at the beginning of 2021. Also, as mentioned earlier, there is a problem with teachers being unable to afford housing. Colorado students in the public school sector underperform in reading and writing.
However, there are 534 top private schools in Colorado, with private school tuition in the region of $8,751 annually for elementary schools and $15,450 for high schools. As an expat, you may want to consider this option.
What is the weather like?
Colorado, as mentioned above, has just come out of a drought, and you will be facing excessive desert dryness here. There are big risks of wildfires, avalanches and dust storms. January is the coldest month, and you will experience cold winters, with some snow, and hot summers. If you don't fancy extremes, head for mild-mannered Canon City.
What is the traffic like?
Colorado is a big state and not overcrowded, but the roads are not in a good way. Also, Colorado drivers are said to be the sixth worst in the USA. However, the state has good connections with the rest of the USA, via a number of major airports and the road network.
What will life in Colorado be like for my pet?
Colorado is a dog-friendly state, and, with its outdoor ethos, you will find a range of trails and parks where you can walk your pooch. Off-leash play spaces are common, and there's even a dog park/tavern cross in Denver.