If you are contemplating a move to the Pilgrim State, you will find a densely populated, small state, with the Atlantic Ocean on your doorstep, plus all the conveniences of modern life in a bustling, vibrant environment, and a centre of educational and sporting excellence that are second to none. What will you need to know before you go? We will take a look at your top ten questions below.
Can I find a job?
Despite underlying issues (including the current pandemic-related disruption in employment, leaving the state with an unemployment rate of around 7%), there are still many jobs available in Massachusetts, and it is an expanding market. Healthcare, education, tech, IT, transport, services and insurance are amongst the biggest employers, but there are additionally close to 700,000 small businesses, which employ a large percentage of the workforce.
The average salary in Boston is around $80,000, and state-wide the median income is rated fourth highest in the country – but you'll need it with the higher cost of living (50% higher than the US average). It is probably wise to line up a job before you go, as housing can make a big hole in your savings.
What is the housing market like?
The cost of properties varies considerably across the state and is on the increase, with houses closest to Boston fetching a significant premium. The median house price is now over $700k in Boston (and the market is booming). You may wish to consider a short-term rental if you are buying, to allow you time to familiarise yourself with the area, but with prices rising at up to 1.5% per month, this could end up being expensive.
Rental prices have decreased a little this year, as the Covid-19 pandemic has taken its effect on the market, but they are still high. Average monthly rental costs are around $3,000, but there is significant variation, depending on location and facilities.
Whether you choose to rent or buy, local brokers can assist you in finding suitable property, and there are also online listing apps, such as Craigslist, to assist you.
What is the cost of living in Massachusetts?
Boston is very expensive, and other cities are not much cheaper, reflecting the popularity of the state among many demographic groups. Accommodation is going to be your most significant cost, with utilities and general expenses being averagely priced. The MBTA is a viable commuting alternative for many, and can reduce travel costs for some. State income tax, at 5%, is relatively low.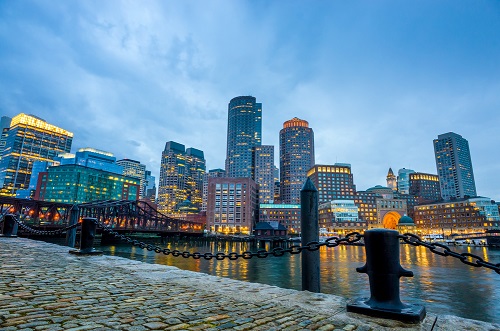 What is the crime rate in Massachusetts?
Crime in Massachusetts is considered lower than in many states, with property crime rates only half the national average (possibly reflecting lower poverty figures), and there is less violent crime, too. Some areas in Greater Boston are worse than others, but the pattern changes, and at times, crime can be extremely localised.
What is the quality of life like in Massachusetts?
In general terms, the quality of life is what drives people to move there. Employment is good, the history of the state is engaging, cuisine is excellent, and health and fitness are top priorities for the state legislature.
Activities are diverse – from Atlantic whale watching to architectural and archaeological tours, theatre and world-renowned classical music institutions. Throughout the state, outdoor pursuits abound, especially hiking and canoeing and sailing and boat tours.
Sports fans have several iconic teams to follow – the Baseball Redsox, the NFL Patriots, the Ice Hockey Bruins, and the Basketball Celtics are all multiple champions – and sports medicine in the area is renowned throughout the country.
Is it a healthy place to live?
Massachusetts has made certain that over 95% of its residents are covered by health insurance, and the state boasts many of the best hospitals in the US.
There are state-sponsored programmes to help combat obesity, and every city has gyms and public spaces for exercise. Boston is generally rated in the top ten nationwide for fitness provision. Massachusetts is also famous for its mix of winter and summer sports and activities, and for camping facilities in the many state parks.
Restaurants are amongst the best in the country, and the seafood is superb. Local markets provide excellent fresh produce.
What is the quality of education?
Education in Massachusetts is world class. Starting with Harvard and MIT, educational standards in the state are a beacon for the rest of the nation, and its public education system is also second to none. Getting a decent to excellent education for your children will not be an issue in Massachusetts – although the cost may be prohibitive.
What is the weather like?
Massachusetts has a humid continental climate and four distinct seasons. The state is cold in winter and balmy and relatively mild in summer and fall. The climate in Massachusetts yields humid 80F summer days and 22F January nights, with plenty of snow.
You will find plenty of rainfall, too – averaging ten days per month.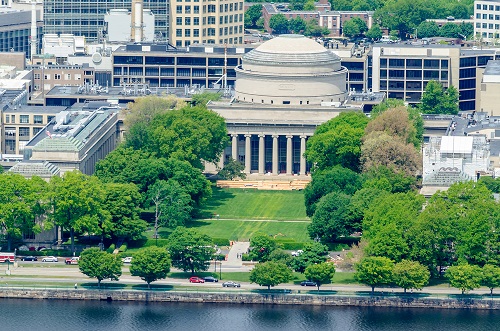 What is the traffic like?
Your experience of the traffic will depend on whether you have to commute in the Greater Boston area or not. Boston is considered by many to have the worst traffic problems in the country, which authorities put down, at least partially, to the success of the economy outgrowing the infrastructure, with huge increases in employment numbers in the past decade.
There is a move to make the MBTA more attractive to commuters, but workers are increasingly finding that working from home takes some of the pressure off their right foot, and companies are being given tax breaks to encourage it. Longer term, the state is also looking to provide more affordable housing nearer employment districts and transport hubs.
What will life in Massachusetts be like for my pet?
Salem is thought to be one of the most dog friendly cities in MA, but beaches, like Nahant and Castle Island, and national parks also provide excellent facilities to walk your dog. Boston itself is ranked in the top ten most dog-friendly cities, with off-leash dog parks and many other facilities that allow pets, including breweries.