Healthcare For Expats In The US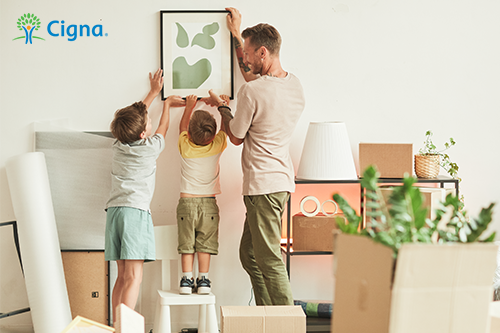 The United States of America (often referred to as the USA or the US) needs little introduction. From music and Hollywood to blue jeans and the Super Bowl, US popular culture is among the most influential and recognisable in the world.
With many racial and ethnic backgrounds represented by a population of around 335 million, the US is a country that blends various beliefs, values, and traditions. This rich diversity has helped shape modern America and make it a popular destination among those considering their next life-changing move. But what do you need to know about medical care as an expat in the US?
How the healthcare system works
To outsiders, the healthcare system in the US can be a challenge to get to grips with. For starters, the US doesn't have a health system as such. Instead, it has multiple systems comprising private organisations and public programmes. However, the coverage provided by public healthcare is minimal, so anyone who needs treatment could end up footing the bill themselves, provided they can afford to.
Government healthcare programmes
In the US, the government funds two major federal government health insurance programmes: Medicare and Medicaid. Almost all Americans aged 65 and over who have worked in the US for at least 10 years receive healthcare through Original Medicare and Medicare Advantage, while people on low incomes receive help through Medicaid. With each state responsible for designing and administering its own Medicaid programme, eligibility and benefits vary throughout the country.
Why out-of-pocket maximums matter
An out-of-pocket maximum is a cap, or limit, on the amount of money you have to pay for covered healthcare services in a plan year. If you meet that limit, your health plan will pay 100% of all covered healthcare costs for the rest of the plan year. Original Medicare doesn't have an out-of-pocket maximum. This means that there is no cap on how much healthcare may cost. The maximum out-of-pocket limit for Advantage plans is currently $9,100 for one person and $18,200 for a family.
Private health insurance providers
Access to private health coverage offers several advantages, including a broader range of plan options and supplements, straightforward enrolment, and more favourable limits on out-of-pocket costs. Most Americans receive health insurance as an employment benefit. Employers usually subsidise the cost for employees and their family members, with employees required to pay a monthly premium.
As no one can predict when an emergency or health issue might arise, many expats choose to have a private health plan in place before relocating to the US. This way, everyone in the family is fully protected from the moment they arrive.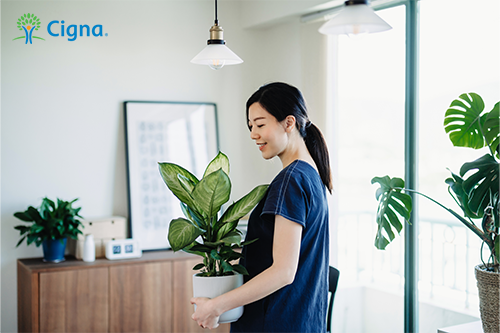 Health expenditure and risks
The US spends more on healthcare than any nation in the Organization for Economic Cooperation and Development (OECD). Yet, at the same time, it has the lowest life expectancy and rising health-risk factors such as obesity and diabetes. Limited social services and uneven access to healthcare play a role. But the adverse outcomes are also linked to poverty, race, and behavioural factors such as poor diet and lack of exercise.
Healthcare facilities
If you have medical insurance or savings to pay privately, healthcare facilities in the US are generally of a very high standard, and waiting times are short. Furthermore, many of the world's leading hospitals and research facilities are in the US, including the Mayo Clinic, the Cleveland Clinic, and Brigham and Women's Hospital, offering patients access to the latest medical technology.
Costs
Without medical insurance, medical care, treatments, and medications in the US come with a high price tag. For example, a study by the Johns Hopkins Bloomberg School of Public Health found that if you're a new patient, the cost of a routine doctor's visit could set you back as much as $160. According to data published by the US government, treating a broken leg could cost you up to $7,500, and a three-day hospital stay is likely to cost you around $30,000. The cost of medication tends to vary depending on whether the drug is generic or a name brand.
Summary
While living in the US, you'll still need to treat any health issues when they come up and have a plan in place in case of a health emergency. That's why quality medical insurance that covers you overseas is highly recommended.
Meet Cigna, your global healthcare providers
Expat Focus is proud to work alongside Cigna Global to offer comprehensive expat medical insurance.
No matter how long you're in the US, Cigna Global has an international healthcare solution to match your individual needs and budget. So whether you're a digital nomad, professional, expat family, or retiree, you can be sure of seamless access to quality care and support whenever needed.
Get a free quote in 2 minutes and take the first step towards total health protection.
Latest Videos
Starting A Cohousing Community In Greece
Moving To The Netherlands On The DAFT Visa
This error message is only visible to WordPress admins
Important: No API Key Entered.
Many features are not available without adding an API Key. Please go to the YouTube Feed settings page to add an API key after following these instructions.
Latest Articles