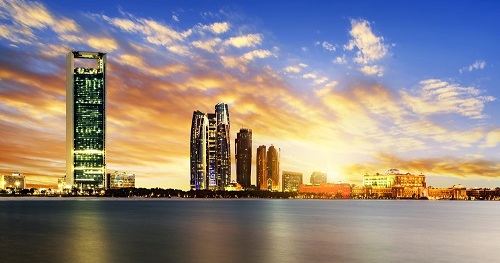 Abu Dhabi, in conjunction with wider initiatives in the United Arab Emirates (UAE), is launching a new programme called 'Thrive in Abu Dhabi', aimed at expats in the region. But what is this new programme, and how does it relate to the UAE's 'Golden Visa'? We take a look at these recent initiatives below.
Despite the trend of increasing localisation, which aims to give the first pick of jobs to Emiratis, the UAE is planning to offer citizenship to expats. This follows on from the 2019 initiative to offer 10-year 'Golden Visas' to high level expats. 'Golden Visas' are aimed at those expats who work, create, study and invest in those sectors that are developing key areas in the emirate, such as culture, healthcare, research and development, and real estate. Abu Dhabi is, in particular, focusing on:
• Financial services
• ICT
• Health services
• Biopharma
• AgTech
• Tourism
On this basis, high-level white collar professionals, such as doctors, scientists, inventors and entrepreneur investors, will largely benefit, as well as individuals with special talents, such as artists and sportspersons.
The cultural side of this initiative emerges from Abu Dhabi's five-year Culture Sector Strategy for Abu Dhabi. This was unveiled in November 2019 by the Department of Culture and Tourism, and covers five strategic objectives:
• Preserve and sustain Abu Dhabi's cultural heritage
• Increase awareness of, and engagement with, cultural heritage and the arts
• Stimulate creativity as a driver for education and social change
• Build and enable capacity in Abu Dhabi's culture sector
• Contribute to economic growth and diversification
Abu Dhabi has a strong cultural and artistic sector, which features, among other institutions, the Louvre Abu Dhabi, Manarat Al Saadiyat, and the Abu Dhabi Art annual fair, as well as a number of world-class museums.
'Thrive in Abu Dhabi' also focuses on innovation and in developing what it describes as 'a dynamic R&D ecosystem', which includes academic institutions, research institutes and the private sector. The emirate is aware that it lacks scientists and is taking significant steps to rectify this. The Middle East's first research council, the Advanced Technology Research Centre (ATRC), was founded there in 2020 and includes the Technology Innovation Institute, whose seven pillars are: quantum research, autonomous robotics, cryptography, advanced materials, digital security, directed energy and secure systems.
In addition, Abu Dhabi's accelerator programme, Ghadan 21, run by the Department of Education and Knowledge, has launched academic research grants to award AED40 million in competitive research funding to support R&D. The initiative also aims to attract students to the Mohamed bin Zayed University for Artificial Intelligence or the coding school 42 Abu Dhabi. The emirate is also home to the Mohamed bin Zayed University for Humanities. Additionally, it has recently entered the space race, and has already launched a number of satellites and sent up a probe to Mars.
Hub71 is another start-up initiative designed to support SMEs. Fintech is a focus. The state is aware that it needs to support new and emerging technologies in order to remain competitive and up-to-date.
The state has had a swift and effective response to Covid-19. Despite some issues, such as freedom of speech, which have attracted some adverse criticism internationally, it remains a popular destination for travellers and professionals alike. Abu Dhabi, Dubai and Sharjah have featured in the lists of the world's top ten safest cities.
There is no application procedure as such for the new citizenship status. Instead, individuals will be nominated by state officials or royals. In order to qualify for citizenship itself, you will need to own property in the UAE and will also need to be at the very top of your profession. This differs from the 'Golden Visa', which offers long-term residency but not citizenship, and which is part of the 'Thrive in Abu Dhabi' programme.
The full list for eligibility includes:
• Investors (includes real estate)
• Entrepreneurs
• Student with promising scientific ability (includes high school students and university graduates)
• Special talent
• Doctors
• Scientists
• Creatives (art and culture)
• Innovators
• Executive directors
• Educators (in priority fields)
• Sports
• PhD holders
• Engineers
There are two types of 'Golden Visas' available to investors:
• Investor visa – for those who invest in non-real estate projects and companies in Abu Dhabi
• Real estate investor visa – for those who invest in real estate in Abu Dhabi
In order to qualify for an investor visa, for 10 years, you will need to fulfil one or more of the following criteria:
• A minimum AED 2 million (c $54K or £40K) capital deposit in an investment fund/bank account inside Abu Dhabi
• Set up a company of AED 2 million or more in Abu Dhabi, or be a partner in an existing/new company with a financial contribution of at least AED 2 million
• Own/be a partner in a company that regularly pays federal government taxes of AED 250,000+ per year
Your investments must be retained for at least a two-year period after the visa has been issued. The visa includes visas for spouses, children, one advisor and one executive director, and you will also be able to sponsor a domestic worker, subject to relevant regulations.
You will need to provide:
• Official bank statements for the last six months – your bank can be in the UAE or elsewhere
• A Trade License
• A Tax Clearance Certificate
In order to qualify for a real estate investor visa, for five years, you will need to fulfil the following criteria:
• Invest in a property of a gross value of AED 2 million or over
• A minimum cash down payment of AED 2 million of the value is required for you to be eligible for the visa if the property/portfolio of properties are mortgaged
You must keep the investment for at least two years after your visa has been issued.
This visa also includes visas for spouses and children and, like with the investment visa, you will be able to sponsor a domestic worker, subject to relevant regulations.
Real estate investors will need to provide:
• Proof of real estate worth AED 2 million or more for a single/aggregate investment profile
• Proof of mortgage status (mortgaged or released)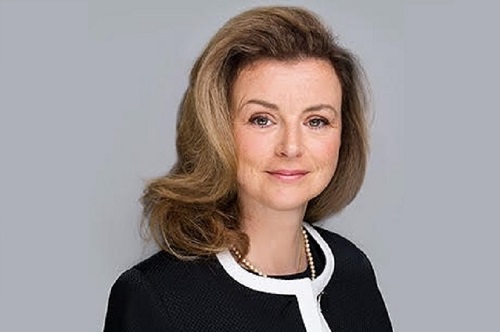 Carlie: Hey there, it's Carlie with the Expat Focus podcast.
Recent updates and changes to the United Arab Emirates' legal system are set to benefit the millions of expats that call the country home. Law reforms announced in November cover divorce, wills, and local rules around the consumption of alcohol and unmarried couples living together.
Alexandra Tribe, lawyer and owner of Expatriate Law, joins me in this episode to talk through what the changes mean for the foreigners in the UAE. A quick reminder, before we get started, to head to expatfocus.com for more information. You can also continue the conversation about these law changes in our 'Expat UAE' Facebook group.
Let's go over the key changes that impact foreigners living in the UAE. First of all, Alexandra, how excited were you at hearing this news?
Alexandra: I was hugely surprised. This is the most amazing development in the laws in the UAE, I feel, that has taken place for many, many, many years. It's going to have a significant impact on expats living in Dubai and Abu Dhabi and the whole of the UAE. It will mean that laws can be more in line with the foreign laws that people are used to from their home countries. And it covers such a wide range of topics as well, as we can discuss.
Carlie: Yes. Looking at what I've seen reported, and there might be more that didn't make the headlines … The first one that really stood out to me is that expats in the UAE can choose to have their personal affairs dealt with according to the law of their home country. And that hasn't been the case until now?
Alexandra: Well, it has to a certain extent. So, the previous law in the UAE, the personal status law, allowed non-Muslim expats to nominate to use foreign laws in their divorce or family law case in the UAE courts. And what law was applied would depend on the type of case that was being undertaken.
So, for a divorce case, you would use the law of the husband's home country, and for financial cases, such as maintenance and things like that, you would use the law of the person being protected, such as the child or the wife seeking maintenance. But what tended to happen is the application of those foreign laws was very difficult, unless the parties agreed that the foreign laws would be applied.
So, the law stated that, yes, foreign laws should be applied in non-Muslim cases, but only if a list of criteria was met. And those were things like: the foreign law could be ascertained and the judges could understand and apply the foreign law. And it all became a very onerous task.
And, more importantly, the parties tended to disagree as to whether foreign law should be applied, because for one party it was going to be beneficial, while for the other party it was more beneficial to use local laws. And, therefore, we found that foreign laws used to be very rarely applied in the UAE courts – especially when those foreign laws were the laws from countries such as England, which applies a statutory plus case law legal system. The volume of law that would have needed to be translated would be significant.
The new laws provide real clarity, because there is going to be no dispute about which laws should be applied. In the case of divorce and the issues that arise from divorce, such as the financial settlements, the law to be applied is the law of the place where the parties were married. So that's brilliant. It provides real clarity. And I look forward to seeing how this is implemented by the courts.
Carlie: What does it mean for cases, for example, of inheritance or wills?
Alexandra: Well, it will depend, because the law at the moment talks mainly about marriage and divorce cases and the application of foreign laws for those types of personal status cases. What was already in existence in the UAE was the wills process for non-Muslims.
So, as you may know, non-Muslim expats have been able to, for some time, register their will with the DIFC court and, more recently, with the ADGM, the Abu Dhabi courts. So, this was already a great development by the UAE to recognise the difference between Muslim and non-Muslim inheritance issues.
But the real interest in these changes in the law is to do with expatriate divorce. Because what had happened in the past is that those divorcing in the UAE had rushed to try and issue proceedings in their home countries, which was often possible, to ensure that their financial settlement was dealt with under the laws that they recognise – that showed the more fair and sharing of family assets, regardless of whose name they were in.
So, for example, I advise mainly British expats living in the UAE and help them to divorce through the English courts, because the English court system is such that, [for] expats living in the UAE, if one of the parties of the marriage were British, in that they were born in England or had significant links to England, then they could divorce through the English courts, regardless of where they were living now.
And that was important, because then a wife, for example, could receive a share of her husband's assets, wherever those assets were around the world. And they could receive generous maintenance for themselves for a longer period of time and, of course, for their children.
So, the new UAE system will mean that they can try and apply those home country laws through the Dubai courts. And there may be some initial teething difficulties with the local judges getting their heads around the different legal systems, but I still feel it's a significant development.
Carlie: And another significant development with this law reform seems to be that unmarried couples in the UAE can now live together. That wasn't always the case?
Alexandra: No, that's come in with these recent changes. And that makes a huge difference. I know that the UAE, particularly Dubai, has always been very tolerant of unmarried couples living together. And this has been so especially since there's been an increase, a huge increase, in the UAE of expat families.
But still, it provides much reassurance to people moving to the UAE that this is now within the law, that they can live together and have their rights recognised as an unmarried couple.
Carlie: Hmm. I'm sure we've all read those horror stories of, you know, a couple being arrested on the beach for kissing or that sort of thing. So, I can imagine how, if you're wanting to live with someone and you're not married in the UAE, previously that would have been a bit of a difficult one to navigate and make sure you're not accidentally breaking the law.
Alexandra: Yes, exactly. But I think expats will still need to be conscious that this is a Muslim country and the culture is very different. And they need to be respectful of this Muslim country, even though it is increasingly tolerant to the Western ways. There needs to be some respect of the local culture, so that everyone can get along together.
Carlie: Alexandra, you've had first-hand experience of living in the Emirates. How have you seen expat life there evolve over the years? And, particularly now with this law change, what does that really signify to you about how this country is adapting?
Alexandra: I first moved to Dubai in 2007, and then there was a significant number of expats, but nothing like the numbers that there are today. And I saw Dubai really grow and flourish over the years, with the Dubai mall being built and lots of new housing developments. And it was incredible to see how Dubai adapted to this shifting and growing expat population.
There have been a number of changes to the law, when I was in Dubai and afterwards, that have been developed to take into account this increasing expat population. And I think these new changes of the law show a shift in the approach of the UAE, in terms of recognising that the expat population is a long-term population in Dubai. And it shows increasing prosperity and people's faith in the region as a prosperous place to live. So, I'm hugely encouraged by it.
Carlie: And do you expect that, with these latest law reforms, the UAE will become more attractive to expat foreigners, who may have been hesitant to move or set up businesses there in the past?
Alexandra: Absolutely. I do. I think it will take some time to see how these cases play out in the courts and how matters are dealt with, but I think there's been so many new changes in the way that the Dubai courts and the DIFC courts approach investment and business dealings as a whole. It's only becoming more and more positive as a place to do business.
Carlie: Another point I saw in this law reform announcement was that alcohol would be decriminalised. What has been the Emirate stance on alcohol, and how have expats navigated that until now?
Alexandra: Previously, you needed to have a booze license, they called it, to purchase alcohol, if you were a non-Muslim. And these new laws will change things significantly and allow non-Muslims to purchase alcohol. I think, again, it's another step towards a lifestyle that we're more used to in Europe, and it will make people feel much more at ease living in the UAE to have these restrictions freed up.
So, I think it's great news. I think, again, there still needs to be cultural sensitivity when drinking alcohol, especially taking into account religious holidays and things like that, but I'm sure that the expat population living in the UAE will be conscious of that.
Carlie: Alexandra, you mentioned, with the case of the court changes, that time will tell – some cases sort of have to be tried and tested before we see the effectiveness, I guess, of these reforms. How long do you think that will take? And what else do you expect may be on the reform agenda in the future?
Alexandra: Well, I think that it may take some time to see these changes, because British expats, certainly, living in the UAE … If there was a woman who wanted to make sure she received her fair share of matrimonial assets, including some that may be in England or elsewhere, it's likely that they will still rush to the English court to deal with it, where it's a familiar system.
The system has been in place for a long time, and they can rely, with security, on the outcome. Whereas the approach in Dubai is more uncertain. We don't know how it's going to be panned out through the courts. We don't know whether it will be too difficult for the judges to read, review and interpret the many thousands of pages of English family laws before applying them. And we don't know whether those laws may still be interpreted by UAE judges with a more Islamic cultural approach.
So, we'll have to see how it pans out. And the fact that wives will continue to try and issue proceedings urgently in England … It may mean it takes some time for there to be test cases through the UAE courts. But the UAE is becoming increasingly good at producing open court judgements, which we can read up on. They're often translated and put online. So, we'll be able to see what's going on throughout the court systems, read up on the judgments, and see how the law is applied. So, that's brilliant.
Carlie: What's your advice, if you do have an inheritance or a will or a divorce situation that you want to kick off proceedings with soon?
Alexandra: My advice is to make sure that you get legal advice. Friends and online help are brilliant, but that advice is given not on your particular facts. You may be relying on third-hand advice from friends or others that isn't applicable in your own case. So, it's relatively inexpensive to get an hour's legal advice online, confidentially, and that's essential. You need to know what law applies to your particular case.
There are so many people that I speak to who have no idea that they have a right to divorce through the English courts. They may not be English themselves, but they may, without realising it, have established the correct links to be able to start proceedings in England. And that may be for divorce or for maintenance or for financial settlements, or it may be for children-related disputes. There are many ways to deal with things in courts, other than in the UAE.
And it's important to get advice in all potential jurisdictions, so that you can weigh up the pros and cons and work out what is best for your case. And importantly, I'm afraid, time is of the essence. Usually, the person who issues proceedings first is the one that is able to proceed with their case in that chosen jurisdiction.
And if your spouse is the one to start first, it may not be in your preferred jurisdiction. And then you'll have to go along with that jurisdiction court choice and that choice of law, or face what can be a costly jurisdiction dispute. So, my advice is to seek the advice early. It may even be before you consider that your marriage is ultimately at an end. At least, then, you're prepared.
Carlie: That's it for today. Be sure to check out our other podcast interviews, including my chat with Alexandra about three common legal challenges for British expats. If you'd like to support the show, you can follow or subscribe on your favourite podcast app; just search 'Expat Focus'. We're 'Expat Focus' on Facebook, Twitter and Instagram. I'll catch you next time.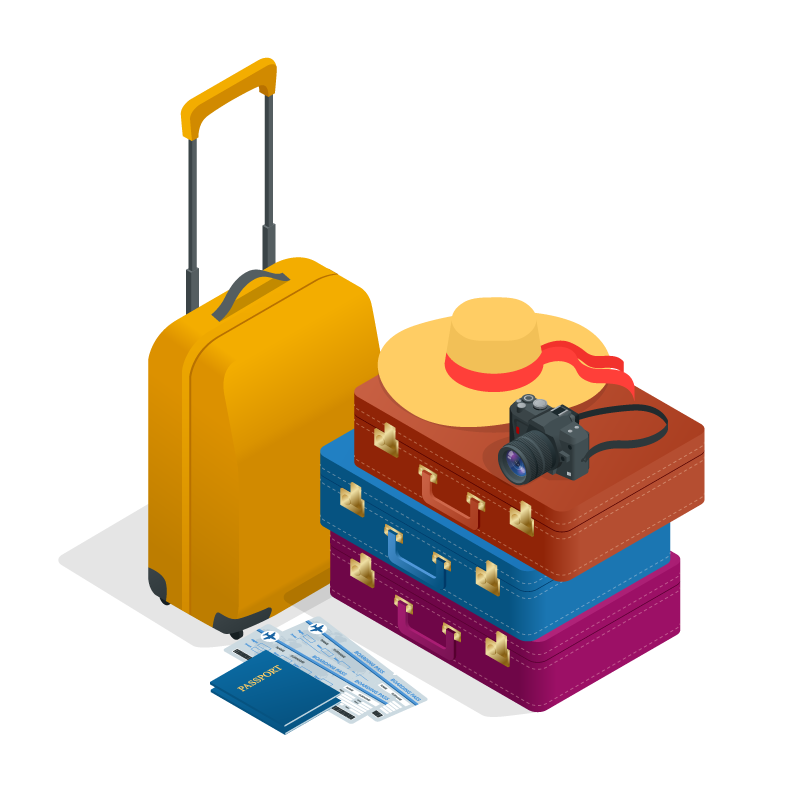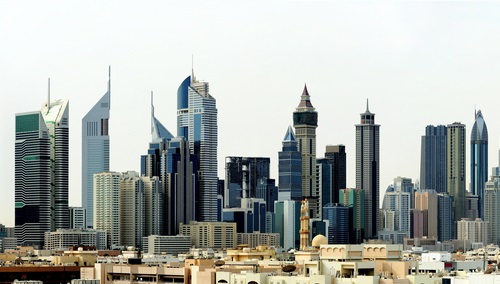 The financial landscape of the United Arab Emirates (UAE) has been steadily improving for a number of years now. New developments in technology (as well as new regulations being implemented) have transformed the banking sector. The Central Bank is at the helm of the banking system, presiding over the local and foreign banking institutions operating in the region.The Central Bank of the UAE performs key economic functions, such as issuing national currency and providing financial consultations to the government. It also imposes strict criteria for the licencing of foreign and local banks, thus making the existing banks in the UAE highly reputable.
The UAE has ambitions to become a leading figure in the financial and service sectors in the Middle East. All of the emirates that make up the UAE have relatively stable economic and political systems, but two in particular stand out as key players. The bulk of the oil and gas wealth is concentrated in Abu Dhabi, and Dubai has become an important financial centre due to its significant financial and service industries. These two emirates are considered to have the two most important economies in the region.
Banking options for expats
What banking options are available for expats living in the UAE?
Many expats feel apprehensive about banking and/or keeping their savings in an account in the Middle East. However, out of the Middle Eastern region, the UAE remains quite stable in most aspects, and it is a lower cause for concern than many other locations. That being said, it's always a wise idea to retain at least a basic current account in your home country. This will allow you to maintain your credit rating and credit history there. It will also allow you to pay any outstanding debts/loans and to continue any standing orders. If you decide one day that you'd like to return to your home country, then maintaining an account there will make the process of repatriation a lot smoother.
You will, of course, also need a local account, unless you already bank with an international provider who operates within the UAE. This will allow you to receive salary payments, pay rent, obtain local mortgages or loans, make local transactions, etc. – such things are almost impossible to do without a local bank account.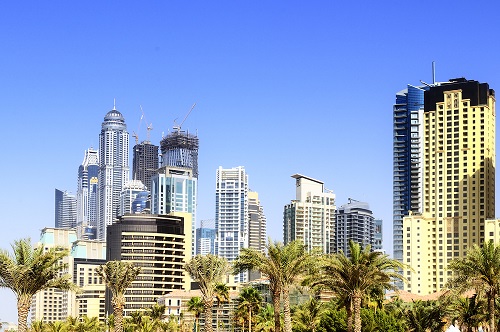 A local account in the UAE will allow you to receive salary payments, pay rent, make local transactions, etc.
How to open a bank account in the UAE
What is the process for opening a bank account in the UAE? What documents are required?
Both citizens and temporary working residents can open bank accounts in the UAE. If you are a citizen, you will need to provide a copy of your family book, along with a confirmation of your income and a no objection letter (NOC) from your employer. If you are an expat resident, you will need to provide a copy of your passport, a copy of your work or residence visa, a copy of your Emirates ID, and a salary letter or a NOC from your employer or sponsor. In some circumstances, it is possible to open a joint account with a legitimate resident of the UAE. However, this will depend on the banking provider and may not be permitted by every bank.
Non-residents will find more restrictions imposed upon them when it comes to banking, with most providers only permitting non-residents to open basic savings accounts. This type of account does come with a debit card to withdraw money, but it doesn't come with a chequebook. Additionally, a basic savings account is usually subject to a minimum and/or maximum balance.
You will need to physically present yourself at a local branch of the bank you have chosen, as the sign-up process will require you to fill out and sign application forms in the presence of a bank officer. In certain circumstances, you may be able to appoint a financial advisor to act as your representative in the UAE, and this may allow you to open a bank account remotely.
Two banks in the UAE now allow residents to open accounts over the internet via a smartphone app. These banks are:
• Liv, backed by Emirates NBD
• Neo, powered by Mashreq
The actual sign-up process for bank accounts is relatively quick and quite straightforward, providing you have all the necessary documents to hand. It is usually the background checks that take the longest time to conduct. The background checks may take up to a few weeks to complete, and so it is worth factoring in contingency money, prior to your arrival, to make sure you have enough to see you through this interim period.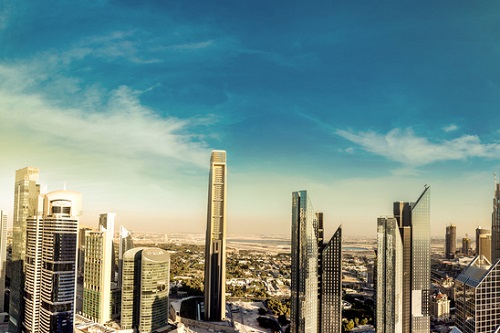 Both citizens and temporary working residents can open bank accounts in the UAE
More on banking in the UAE
Key differences between banks in the West and banks in the UAE, bank opening and closing times, and useful resources.
The UAE offers Islamic banking services, which are governed by the principles of Sharia law. As in many countries in the Middle East, if you are a woman looking to open your own bank account, you may encounter some restrictions. This will be particularly the case if you are not working and are on a spouse visa. You may instead have to consider either a joint account with your spouse or an account directly sponsored by them. Women are also unable to open or manage bank accounts for their children under the age of 18 years old. There are separate all-female banking facilities, from private female lounges to entire branches.
Bank opening times in the UAE might seem odd to you at first, as the working week and business operating hours are different there to in the West. Banks in the UAE are typically open from 8 a.m. to 3 p.m. from Saturday to Wednesday, and from 8 a.m. to noon on Thursdays. Banks and businesses in the UAE are usually closed on Fridays.
All of the big international banks, including HSBC, Standard Chartered Bank, and Citibank, are well represented throughout the UAE. There are also a number of smaller local banks that are popular among expats, such as Emirates NBD, Mashreq Bank, and RAK Bank. All banks operating in the UAE are strictly regulated by the UAE Central Bank and offer a high standard of service.
You can read more about the banking system, including about regulations, statistics, and consumer protection, on the UAE Central Bank website.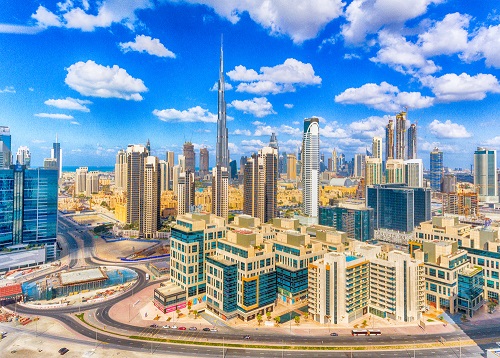 Although housing prices have dropped in recent years, accommodation in the United Arab Emirates (UAE) remains expensive. Dubai and Abu Dhabi in particular attract many expats, with Dubai being the most expensive city and Abu Dhabi coming in at a close second. Sharjah, Fujairah and Al Ain are all less expensive options.As a federation of seven autonomous entities, the legal system operates on two levels – local judiciary and federal judiciary. This means that there can be significant differences between the emirates when dealing with property issues. However, the rental processes and rules are generally the same throughout all seven emirate states.
Renting a property
Renting is commonplace in the UAE. However, expats can still expect to spend nearly half their salary on rent alone. UAE rental contracts typically last for one year, and incur a hefty fine if broken.
You should only use registered agents. In Dubai, ask to see the agent's Real Estate Regulatory Agency (RERA) card, which will confirm that they are acting in a legal capacity and are not freelancing – freelancing is illegal in the UAE. If you are using an agent, you should expect to pay them a fee, which is normally 5% of the yearly rent cost. The agent is responsible for handling the paperwork and the contracts.
When you find a property you are happy with, you will normally be expected to provide a copy of your passport, proof of residency (or proof that your residency is in process), a marriage certificate if you are married, and a work contract/salary certificate. At this point, you will be expected to pay a percentage of the annual rent to the landlord as a deposit.
The deposit, paid in one cheque, amounts to 5% of the annual rent for an unfurnished property, or 10% of the annual rent for a furnished property. This deposit will be returned when you vacate the property, once you have settled all your utility bills.
In Dubai, a legal contract should be registered through Ejari, a system designed to regulate and facilitate the local rental market. The contract should clearly state what the landlord's responsibilities are, as well as the tenant's. Although this is the landlord's responsibility, it is usually the tenant who pays for the costs, unless an agreement is made otherwise. The fee for a new or renewed residential application is Dh220. Once registered with Ejari, the contract cannot be changed by the landlord.
Include all the details of the security deposit in the agreement, and make sure you get a receipt upon payment. The agreement should specify that the security deposit will be refunded to the tenant within an agreed timespan, once the tenancy has ended, the tenant has moved out, the bills have been settled, the property has been delivered to the landlord and the Ejari registration has been cancelled.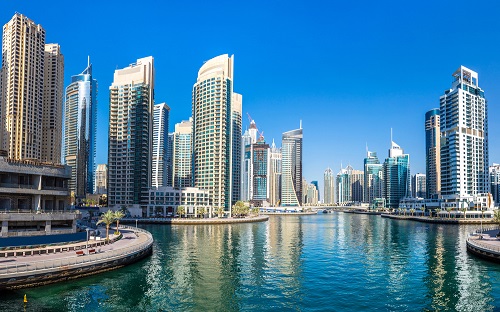 In Dubai, a legal contract should be registered through Ejari.
You will also be expected to provide several post-dated cheques; however, this requirement varies from landlord to landlord. It is important to ensure the contract clearly states when the cheques will be submitted, and you should photocopy them as proof of what you have provided. Please note that it is illegal to bounce a cheque in the UAE, and you could face arrest and detention if one is submitted when you don't have adequate funds to cover the cost.
In Abu Dhabi, there is mandatory registration of tenancy contracts through a system known as Tawtheeq. Through a database for all short-term tenancy contracts, this registration system safeguards the rights of landlords and tenants.
A move-in permit may be required by a property manager or owners' association. To apply for a move-in permit, you will need your tenancy and Ejari documents. After you have applied, the owners' association / community management will usually require confirmation from your landlord via email.
The permit will include access to the service lifts in towers, and parking closer to the lifts/building. If you are moving into a gated community, you should confirm whether a move-in permit is required to allow removal trucks to enter. Your leasing agent should be able to guide you, and coordinate with the landlord / building manager. A move-out permit is also required at the end of your tenancy to vacate the property/building.
If you feel you have been treated unfairly, or that your landlord/agent has acted inappropriately, in Dubai, you could consider approaching RERA, as they will be able to look at your contract and provide you with specific advice. If you have a problem in one of the other six emirates, you will need to contact your local municipality.
Expats looking for short-term rentals should check whether they are renting during the high or low tourist season, or over a holiday, as this may affect the price. Solo expats often look for shared housing. Be aware that Sharia law does not allow for unmarried men and women to live together, even if they have different bedrooms. When it comes to expats and non-Muslims, authorities largely turn a blind eye, but be aware that you are taking a risk.
Buying a property in UAE
There are designated areas in the UAE where foreign nationals can buy property.
Dubai Law states that you can buy:
• A leasehold property
• A freehold property in one of the 23 freehold areas, including Al Barsha South, Emirates Hills, Jebel Ali, Sheikh Zayed Road, Dubai Marina, Palm Jumeirah and Palm Jebel Ali
Those who are not Gulf Cooperation Council (GCC) nationals, i.e. people who are not from the UAE, Bahrain, Kuwait, Qatar, Oman or Saudi Arabia, are able to buy leasehold and freehold property in designated investment zones in Abu Dhabi. These zones include Yas Island, Reem Island, Saadiyat Island, Raha Beach, Al Reef Village and more.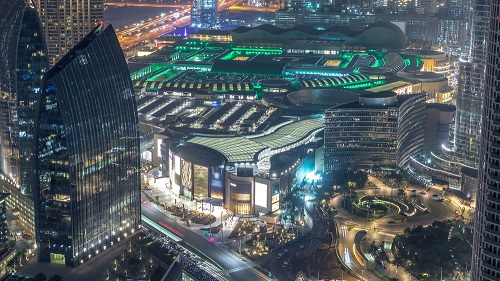 There are designated areas in the UAE where foreign nationals can buy property.
In the northern emirates, non-residents can make freehold and leasehold purchases in Ras Al Khaimah, Sharjah, Ajman and Umm al Quwain. Most of the available property tends to be on a leasehold basis.
Buying property that is being resold in the emirates is straightforward. You find a property and place a formal offer, normally through an agent. If the offer is accepted, then a deposit should be paid (usually 10%). You will also be expected to pay a transfer fee and estate agent fees.
Buying an off-plan property, though, is more common in the UAE. You should contact the relevant authorities in the respective emirate to complete your research about the developer and the project, before making any decision about buying. Charges for developers differ from emirate to emirate, and you may need to pay increments on a regular basis until the project is completed. You will also be expected to pay a premium, which is normally a percentage of the original price, and a transfer fee. You should confirm this before entering into a contract, and check for any hidden costs, as well as for information on what will happen if the project is not completed on time.
In Dubai, an Oqood fee is also paid by the buyer to the developer of the property, and this is equal to 4% of the original price of the property. To help safeguard the buyer and the developer when transactions are being made, the Dubai Land Department has an Escrow Account Service.
Non-UAE residents can get a mortgage from lenders operating in the UAE; however, there are some restrictions. The UAE mortgage cap law requires non-UAE nationals to have a cash down payment of at least 25% of the property value, plus associated purchase costs. This goes up to 35%, plus costs, for properties above AED 5 million. And if you're buying a second or third property, as an investment, for example, you'll need at least 40% of the property value to cover your down payment.
For further information
You can visit the following websites for more information on the properties available to rent or buy:
• Bayut
• Dubizzle
• Just Property
• Property Finder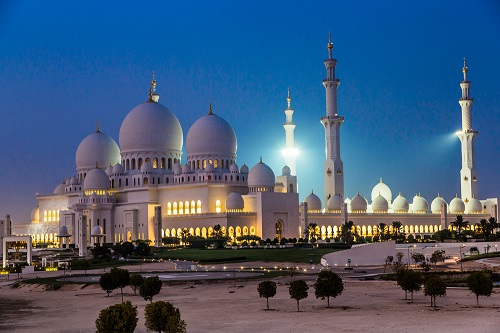 All foreign visitors entering the United Arab Emirates (UAE) must obtain a visa prior to arrival, unless they are a national from a visa-exempt country. Citizens from member nations of the Gulf Cooperation Council (GCC) can enjoy freedom of movement within the UAE, with the exception of citizens from Qatar (unless they are a family member of a resident).
Visitors coming to the UAE will require a minimum validity on their passport of six months. GCC nationals, except Qataris, only need to show government ID or a driving license in order to travel between any of the member countries. If you're simply transiting through the UAE, and are not passing through immigration, then your passport only needs to have a minimum validity of three months.
Citizens from some countries will qualify for a visa on arrival, which will allow them to stay in the UAE for up to 30 days. It is possible to extend this type of visa a maximum of two times. This will add an additional 30 days onto your visa, without you needing to leave the country. Some foreign nationals may be eligible for visit visas on a multiple-entry basis for up to 180 days.
Security measures in Dubai International Airport include conducting eye screenings at random. Visitors who are taken for eye screenings are also required to present a hard copy of their visa or, at the very least, a printed version of their visa number. Failure to produce this will result in a charge of AED30.
Visas
In order to apply for a UAE visa, many expatriates will need an entry permit (also called a pink card). This can be sponsored by your place of work, or by a family member who is a citizen or permanent resident of the UAE. Once in the UAE, expatriates can apply for residence visas and work permits.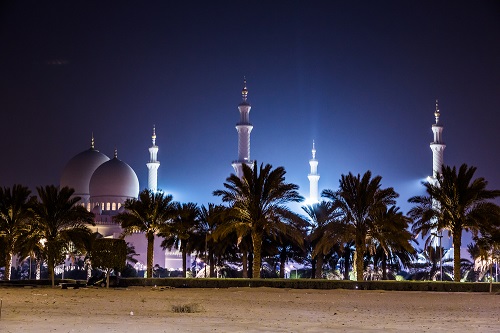 In order to apply for a UAE visa, many expatriates will need an entry permit (also called a pink card).
Employment visa
The majority of expats arriving in the UAE have an offer of employment prior to applying for any visas or permits. Usually, the UAE companies hiring them will handle all employment visa and work permit requirements. Employment visas can last anywhere between one and 10 years, depending on the contract and how in demand the candidate's skills and experience are.
You should cancel your employment visa before you leave the country permanently. Otherwise, you could potentially be reported as an absconder, and you could even be arrested if you ever return to the UAE, even if you are transiting through the airport to another country. Other reasons for arrest upon return include failure to repay debts and leaving the country with any outstanding legal cases against you.
Investment visa
The investment visa is designed for people who open new businesses in the UAE (including offshore territories of the UAE), or for those who purchase property in the country. A minimum investment of AED70,000 is required to qualify for an investment visa. Applicants who wish to obtain an investment visa through investing in a company cannot work for any other company. A 10-year visa is offered to people who invest a minimum of AED10 million.
Residence visa
If you intend to make an application for a residence visa, you will have to take a mandatory blood test. Applicants who test positive for HIV or Hepatitis will be detained and consequently deported. Unfortunately, there is no appeal process in this instance.
Employers and employees who hold a valid UAE residence visa can sponsor residence visas for their families. The only prerequisite is that the sponsor earns a minimum salary of AED 4,000 or AED 3,000 plus accommodation. In addition, any sponsored relatives over the age of 18 years old will be required to complete a medical fitness test.
Retirement visa
If you are aged 55 or over and meet the specified criteria, you will be eligible for a five-year retirement visa. You will need to have a property investment of at least AED 2 million, savings of at least AED 1 million, or a monthly income of at least AED 20,000.
Student visa
Expatriate students over the age of 18 years old, who wish to study in or who reside in the UAE, qualify for student visas. Outstanding students can also qualify for a long-term visa for up to five years. You will need proof of acceptance/enrollment in order to apply for a student visa, and will also be required to pass a medical fitness test. Proof of sufficient funds or a guarantor will be needed too.
Tourist visa
As mentioned above, some nationalities will require a tourist visa and some will not. This type of visa does not entitle you to work; doing so is illegal and those found working on a tourist visa (instead of an employment visa) and without a valid work permit will be heavily fined, imprisoned, or deported.
Visit visa
Foreign visitors who wish to stay in the UAE for more than 14 days (depending on nationality), or who are coming to visit family members or for business purposes other than commerce, can apply for visit visas. This type of visa is valid for either 30 days (short-term visit visa) or 90 days (long-term visit visa). Both types of visit visa are non-renewable.
Work permits
Your work permit will be in tandem with your residence visa. You must apply for your residence visa first, before you can obtain your work permit. Your employer should be able to give you a breakdown of the process.
The UAE work permit (also known as a Labour Card) is processed and issued by the Ministry of Human Resources and Emiratisation (MoHRE). Applications are typically filed by your employer on your behalf. A standard work permit is usually valid for a period of up to two years on a renewable basis.
If you have entered Dubai on a tourist visa and wish to find work, you will need to apply for a temporary work permit. A temporary work permit is valid for a period of up to three months and is issued by the Ministry of Labour.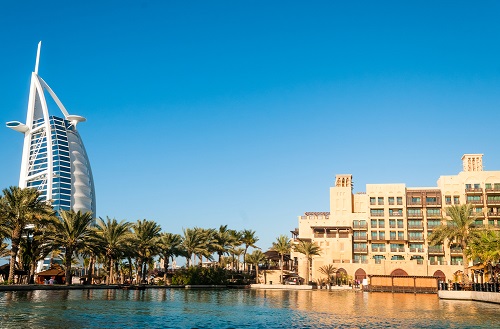 The UAE work permit (also known as a Labour Card) is processed and issued by the Ministry of Human Resources and Emiratisation (MoHRE).
Residency
Aside from the residence visa, which is essentially a form of temporary/short-term residency, investors and those with special skills can get longer residence visas of either five or 10 years, both of which are renewable. The 10-year residency visa is often referred to as "The Golden Card" scheme. Foreigners may also become eligible for permanent residency under special circumstances, or after quite a long wait.
A foreign national who marries an Emirati can get citizenship, providing the marriage lasts for at least three years. In some cases, women can also gain citizenship through their father if they are dependants and not married.
If you intend to live in the UAE permanently, and are not able to qualify for the five- or 10-year visa, you may wish to become a citizen. The UAE does not recognise dual citizenship, so if you go down this route, it will mean revoking your citizenship of your home country.
There is another way to obtain citizenship, which is through a residency required period for naturalisation, which is currently 30 years. This means living and working continuously in the UAE for the entirety of this period.
In nearly all circumstances, you will have to prove that you speak an adequate level of Arabic.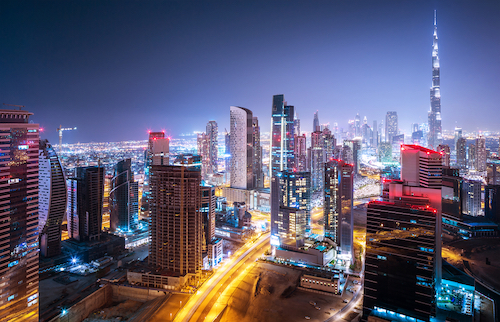 The United Arab Emirates (UAE) is made up of seven emirates: Abu Dhabi, Ajman, Sharjah, Dubai, Fujairah, Ras Al Khaimah and Umm Al Quwain. The official language of business is English and around 85% of the population are expats.Whilst opportunities for work exist in each of the seven emirates, the majority are to be found in Abu Dhabi and Dubai. The cost of living is expensive but is matched by high standards, meaning you get good value for money.
The culture is largely Islamic, and it is important to respect local laws and customs to avoid penalisation. For example, sexual relations outside of marriage are illegal, as are same-sex unions. Alcohol may only be consumed with a licence and women should dress modestly in public spaces. Both swearing and kissing in public are also arrestable offences.
The UAE economy is currently strong and has seen unparalleled growth in recent years. Major local industries include:
• Aluminium
• Ship repair
• Fishing
• Construction
• Textiles
• Petroleum
There are several skills shortages listed in the UAE, many of which are in the science, technology, engineering and mathematics (STEM) sectors. Having recently introduced VAT, there is also a high demand for tax specialists.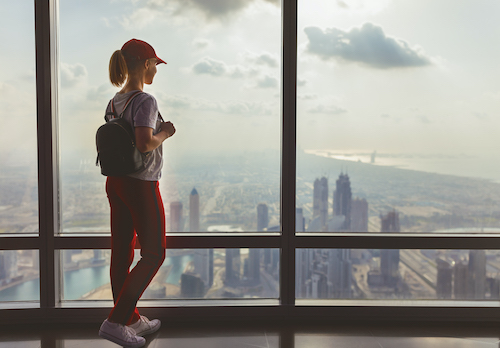 There are several industries that are undergoing strong growth in the UAE
Many expats find work in the UAE via international companies in their home countries and this is a great option as it is best to secure work before you move. Alternatively, numerous vacancies in the UAE are advertised via recruitment agencies or online. Some of these may specify that applicants fulfil certain age or gender requirements; whilst this may be unusual in your home country, it is perfectly acceptable practice in the UAE.
Job Vacancies
Networking is an important way to find work in the UAE but can be almost impossible from outside the region. However, once resident in one of the emirates, it can be a good way to gain promotion.
Speculative applications are welcome but only usually successful if you have strong personal links to or contacts within the company. Most applications are made online using an application form or CV. Attaching a short cover letter and photograph is best practice. Keep your CV brief, factual and interesting to stand out from the crowd. Most job offers are made following a face-to-face interview and medical examination.
Short-term contracts are commonplace in the UAE, particularly in the construction, oil and tourism sectors. Temporary work may be available in hospitality sectors of places such as Dubai, which welcome vast numbers of tourists each year.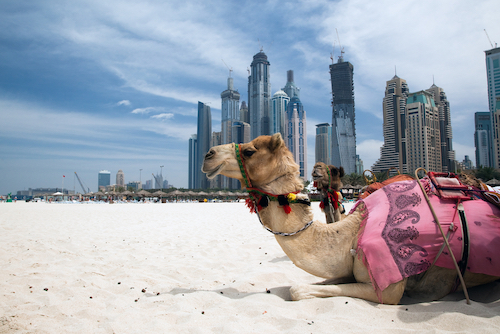 Short-term contracts are common in the UAE
Volunteering opportunities in the UAE are limited and often only available in Dubai and Abu Dhabi. You can search for opportunities at volunteers.ae.
There are many teaching jobs available in the UAE, despite English being the main second language. If you hold a TEFL or TESOL qualification, you will be able to find work in schools, colleges, universities and language centres. Some school jobs may also require the applicant to have a degree or PGCE.
Visas for visiting the UAE are issued on arrival for all UK citizens; these are valid for 30 days. The emirate you are residing in can then extend the visa for a further 30 days, up to three days before its expiry date. At the end of this extended period, you must then leave the country, unless you find employer sponsorship during your stay. Your passport must also have at least six months validity from the date you enter the country.
In order to work in the UAE, you must be sponsored by an employer – you cannot work on a tourist visa. Upon acceptance of a job offer, your employer will apply for a residency visa on your behalf. Once granted, you will then be able to apply for a work permit from the Ministry of Labour. It is illegal to work without this permit.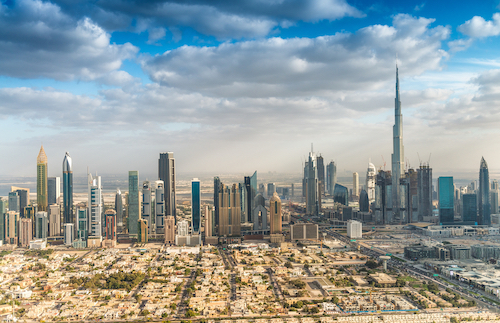 It is illegal to work in the UAE without a permit
Residency visas are subject to a medical examination. Those who test positive for conditions such as HIV and hepatitis will be deported.
It is important to remember to cancel your work visa before permanently leaving the UAE; failure to do so could result in your being reported as an absconder. This would lead to you being arrested upon return to the country.
While your work visa is being processed, you will need to submit your medical records, passport, photo, job offer letter and visa application to the Department of Health and Medical Services. Once processed, you will be issued with a health card. You will also need a labour card, which involves sending your passport, photo, employment contract, entry visa, medical records and your employer's labour licence to the Ministry of Labour.
The main language of the UAE is Arabic, with English, Hindi, Persian and Urdu all widely spoken. As the number of expats in the country has grown, English has become more commonly used and is now the language of business. Understanding Arabic is not essential but would greatly improve your job prospects.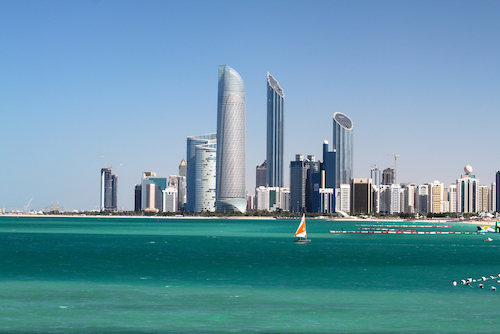 A working knowledge of Arabic will be helpful to your application
Full-time employers in the UAE typically work five 8-hour shifts in succession each week. However, unlike in much of the Western world, the working week runs from Sunday to Thursday, with Friday and Saturday the standard rest days. Working hours are reduced during Ramadan.
There are nine public holidays in the UAE, though the dates for some of these change year by year. These include:
• New Year's Day
• Ascension Day
• Eid Al Fitr
• Arafat Day
• Eid Al Adha
• Al Hijri
• Birthday of Prophet Mohammad
• Commemoration Day
• National Day
Employees are also entitled to 30 days of annual leave after completing their first year in a job.
Would you like to share your experience of life abroad with other readers? Answer the questions here to be featured in an interview!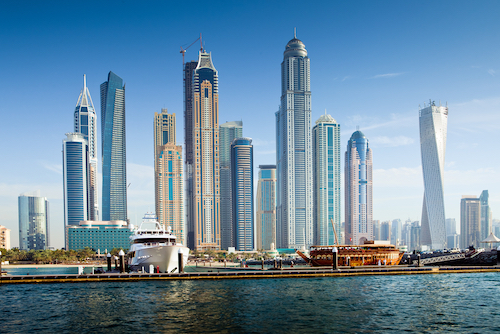 If you are an expat who is resident and employed in the UAE, you will need to have private health cover. Until 2019, public healthcare had not been open to expat residents of the Emirates, although now there is limited eligibility for expats to become citizens of the UAE if they are in some professions: the so-called 'Gold Card' visa.The majority of expats will not be entitled to public healthcare and will therefore be dependent on private health insurance, whether supplied by their employers (this is compulsory in some Emirates, such as Abu Dhabi and Dubai), or taken out privately.
Personalising Your Health Insurance Cover
As of 21 May 2019, the UAE has started granting permanent residence under the aforementioned 'Gold Card' visa scheme to "exceptional professionals." This includes "investors and exceptional doctors, engineers, scientists and artists."
Permanent resident status will automatically be granted to your dependents if you are a Gold Card holder. Permanent residents will also be granted 100% ownership of any businesses or business assets without needing an Emirate partner. If this applies to you, you should also be able to access the public healthcare sector in the UAE.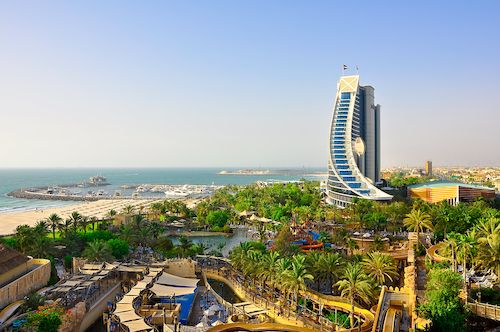 Public healthcare is only available to expats with a "Gold Card"
If this does not apply to you, then you will need to rely on private insurance cover, either as part of your employment package, or taken out separately by yourself. Check with your employer if you are in Abu Dhabi or Dubai, to find out whether you have been registered with one of the government-approved insurance schemes: either on a comprehensive plan or, for lower paid workers, a basic policy.
Selectable Options
Check the small print of any private health insurance policy to see whether it covers treatments that you may want to access, such as specialist surgical treatment or more advanced dental care, for example, crowns or dental implants.
Remember to check if your potential policy covers pre-existing conditions: the definition of this will vary between insurers. Usually the term applies to any conditions which present symptoms or for which you've been treated in the last five years. This normally includes any conditions you were diagnosed with over five years ago, but some insurers have different time limits for diagnosis.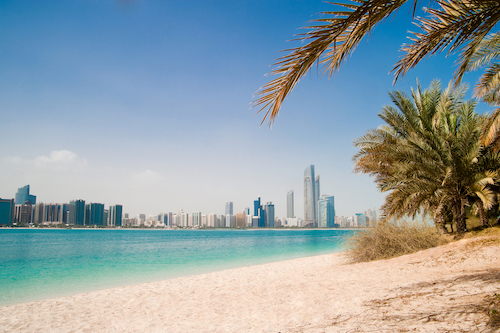 Check whether your policy covers pre-existing conditions
You may also want to check out whether your policy has a 'hospitalisation' clause covering you for occasional hospital visits. You might need to discuss this directly with your insurer.
Take a good look at any potential policy for any cover relating to healthcare which does not apply to you: some policies have provision for maternity care, for instance, and if you are not intending to become pregnant (or prefer to rely on the cover provided by the maternity system in the UAE), then you may wish to reduce your policy costs by having such options removed.
Cost Sharing
You may also be able to reduce the cost of your premium through 'cost sharing': this means that you and your insurer will share the costs of any treatment. You will pay up to an agreed limit, and your provider will cover the rest.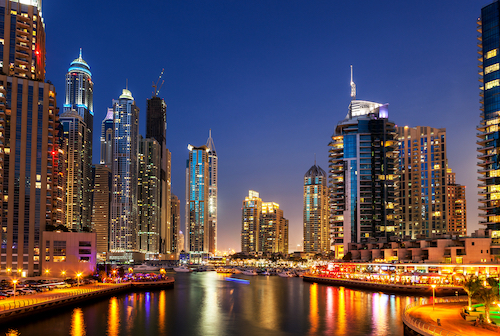 Cost sharing can be a good way to keep costs down
Different insurers will have different ways of arranging cost sharing. Some common ones include the following.
Co-pay: where you pay a fixed sum for your treatment and your insurer covers the rest. For instance, if the total cost of your treatment is $85, and your co-pay amount is set at $40, then you will pay $40 and your insurer will pay $45.
Co-insurance: where you pay a fixed percentage of the total cost and your insurer covers the rest. For instance, if your co-insurance is set at 20%, you will pay 20% of $85 and your insurer will cover the remaining 80%.
Deductibles: where you pay the entire amount allowed for all services provided until the deductible is met. For instance, if your policy has a $1,000 annual deductible, you would pay $85 for each visit to a healthcare clinic. However, you would then have to pay the entire amount for 11 such visits ($1000/$85 = 11.8) before your insurance began to pay out to the doctor directly.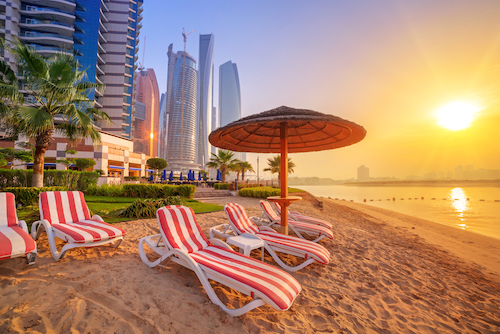 Check to see what kind of cost sharing your insurer offers
You may also need to take a look at whether there is an out-of-pocket maximum that you would be expected to pay after your deductible has been met.
Let's say that your plan above, with a $1000 deductible, also has a co-insurance option of 20% and an out-of-pocket maximum of $1500. You will thus pay $85 for 11 visits to the doctor under your deductible until it is met. You will then pay $17 for each visit as your 20% coinsurance, until you reach the co-insurance ceiling of $500 ($1,500 minus the deductible of $1,000), or about 29 more visits ($500$17 = 29.4). At that point (40 total visits in a year), you would pay nothing more for the remainder of the plan year.
It's worth doing the maths, especially if you don't think that you'll need to make more than a couple of visits to your GP in any one policy period. For example, if you just want dental check-ups with an occasional filling, it might be worth working out whether one or two out-of-pocket costs might be cheaper than full dental cover.
As so many variables have an effect on the cost of international private medical insurance in the UAE, it becomes very difficult to give accurate estimates without knowing the full details of the coverage required. However, as a very rough guide, using a standard profile of a 40-year-old British male with no deductibles, no co-insurance, a middle-tier plan, all modules included and worldwide coverage excluding the US, a ballpark price of around £4,000/$5,000 might be expected. Were coverage to be expanded to include the US then the premium could increase to almost double that amount.
Would you like to share your experience of life abroad with other readers? Answer the questions here to be featured in an interview!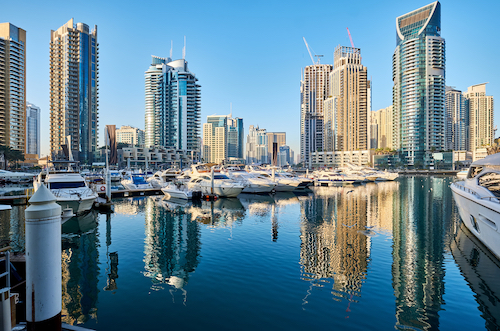 As an expat in the UAE, you will probably not be able to access a significant degree of public healthcare. Health insurance schemes in the UAE, a federation of seven Emirates, vary depending on which region you are working in, but overall, free healthcare is only available for UAE citizens with the exception of the new Gold Card visa.However, in some Emirates, employers are obliged to register employees with private health insurance schemes, so you will need to ascertain if this is part of your own employment package. You can also take out private health cover yourself.
How does the Emirates state health insurance system work?
Health care throughout the Emirates is of a high standard, whether it is in the public or private sector. The public scheme only applies to citizens and the process for becoming a UAE national is tough. As of 21 May 2019, however, the UAE has started granting permanent residence to "exceptional professionals." This includes "investors and exceptional doctors, engineers, scientists and artists." The visa is called the Gold Card. The first round of visas will be granted to 6,800 expats.
Permanent resident status will automatically be granted to your dependents if you are a Gold Card holder. Permanent residents will also be granted 100% ownership of any businesses or business assets without needing an Emirate partner.
Only expats who hold Gold Cards are able to access public healthcare
If this applies to you, you should be able to access the public healthcare system in due course.
If you are not covered by a scheme associated with your employer (or if they have provided cover and you want to top it up), you have two main options:
• private cover arranged by yourself
• registering with the Essential Benefits Plan (EBP) which provides the same coverage as the UAE public healthcare, but which is only available to those earning less than 4,000 AED per month (1,090 USD). It is unlikely that you will be eligible for this scheme, however, as expat workers tend to be comparatively highly paid.
In Abu Dhabi, employers are legally responsible for arranging coverage for employees. You will therefore have mandatory cover if you are working for a company here.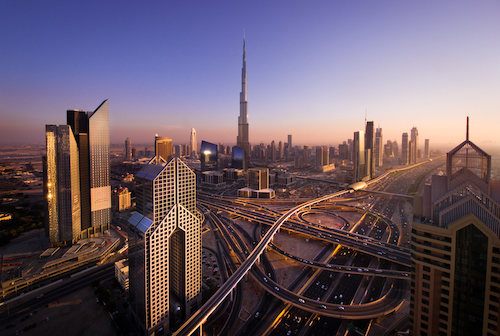 In Abu Dhabi and Dubai, employers must provide health insurance for their employees
In Dubai, the government has now made it compulsory for employers to take out health insurance for employees. Employers are obliged to provide minimum medical insurance cover for their employees from an insurance company that is approved by the Dubai Health Authority (DHA).
The DHA will issue two categories of permit to insurance companies: approved and participating. Approved insurers must provide comprehensive insurance plans, while participating insurers provide basic plans (these are usually taken out for lower-paid workers).
However, even if you are insured by your employer, you will also need to pay some out-of-pocket expenses for healthcare, and this will usually consist of around 10% of any treatment. The state will pay clinics and hospitals, but if you go to an institution that is not covered by your insurance provider, you may need to pay upfront first and then put in a claim.
Most expats will be based in Abu Dhabi or Dubai. However, in the northern Emirates (Ajman, Ras Al-Khaimah, Sharjah, Fujairah, and Umm Al-Quwain), it is not compulsory for employers to provide health insurance to their employees. Your employer may do so, but if they do not, you will need to take out private cover.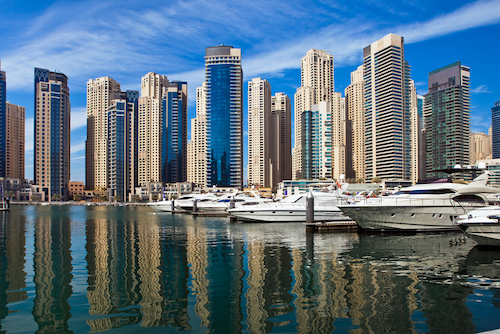 Emergency care will need to be paid for out of pocket
If you need to use one of the public hospitals in the case of an emergency, you will need to present a health card from the Department of Health and Medical Services (DOHMS). To apply for this, you need:
• a copy of your passport
• a covering letter from a sponsor
• a visa application copy
• two passport size photographs
• a completed application form
The cost will vary from AED 100 ($27) for under 9 years of age, to AED 300 ($82) for over 18s.
To register with a doctor or clinic, the government of the UAE provides a full list of practices. Details of visiting and local specialists are also available on the site and you can book an appointment online. Healthcare portals will also allow you to access your own medical records and results online.
In addition, the UAE has established a number of medical cities: complexes of clinics of various specialties. There are three healthcare cities in the UAE:
• Sheikh Khalifa Medical City
• Dubai Healthcare City
• Sharjah Healthcare City
Treatment is of a high standard and you should have little difficulty in accessing the healthcare that you need, although this will be in the private sector.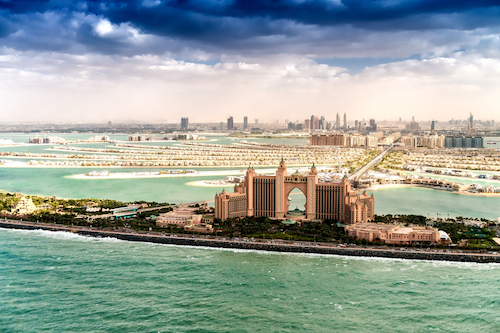 The UAE's "healthcare cities" provide an excellent quality of care
The UAE has launched medical tourism portals online, allowing international medical tourists to book procedures and access a wide range of services:
• direct contact with healthcare providers
• visa issuance
• booking appointments
• hotels
• transportation
• other recreational activities
Why buy private health insurance?
You will need to take out private cover yourself if you are not covered by your employer or if you are not eligible for the EBP. Medical treatment in the UAE is expensive, though of a high quality, and many expats choose private insurance plans to avoid high out-of-pocket costs.
Some expats also choose private cover to speed up waiting times for diagnosis and treatment.
What is covered by private health insurance?
Private health insurance will cover basic treatment, consultations and diagnosis, but plans may also include:
• dental treatment
• vision care/glasses
• hearing aids
• elective cosmetic procedures
The Emirates are also a centre for medical tourism, including orthopedic, dermatology, and ophthalmology, with Dubai clinics specialising in dental, cosmetic and fertility treatments.
How much does private health insurance in the UAE cost?
A comprehensive plan is likely to cost you on average from 5,500 AED ($1500) per annum to 10,000 AED per year ($2,720).
A basic coverage plan for a family of four will be around 17,000 AED ($4,630 USD) but can go up to 33,500 AED ($9,120) on a comprehensive plan.
Would you like to share your experience of life abroad with other readers? Answer the questions here to be featured in an interview!